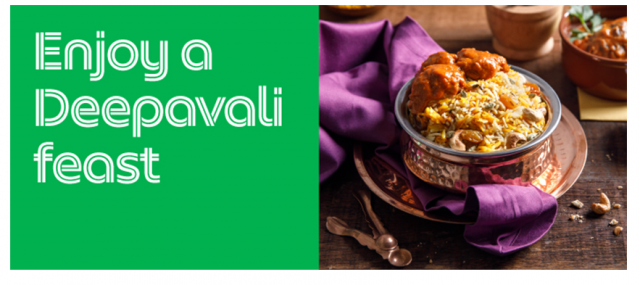 Celebrate the festival of lights with some of these fan favourite delicious Indian cuisines.
With just a few more days to the festival of lights, some of us might already be thinking about all the spicy, mouth-watering Indian cuisine we can indulge in during the festivities.
In true Malaysian spirit, this Deepavali we celebrate, as how we celebrate any other festival – through our love for food! But how much do all of us really know about the different kinds of Indian cuisine we have in Malaysia? Well here's some of our top recommendations if you're looking to usher in Deepavali with a scrumptious feast.
Passage Thru' India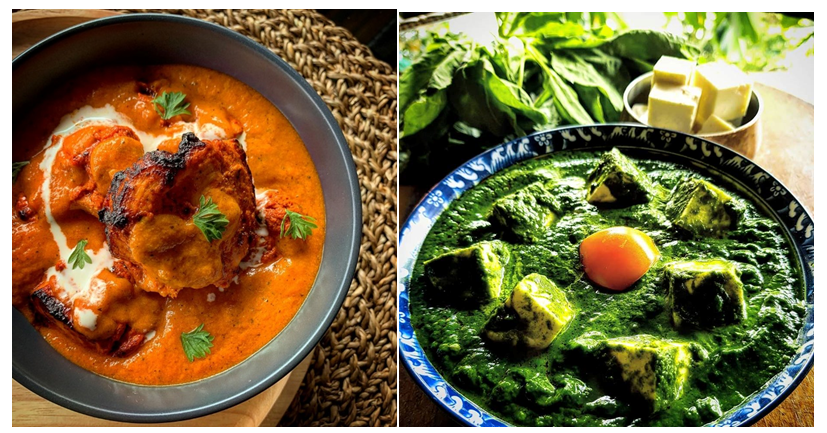 Like its name suggests, Passage Thru' India takes you on a culinary journey through their popular dishes from various regions in India; from Northern Indian cuisine to the spicier Southern Indian style cooking (and everything in between). This gives patrons an authentic taste of the land of spices, no matter what their preference might be.

Their menu comprises Indian staples like curries, naans as well as a section dedicated to all things from the tandoor. Some of their popular items that might sound familiar to the Malaysian palate include Chicken Tikka Butter Masala, which is sumptuous pieces of chicken tikka cooked in the tandoor to attain the smoky flavour, and then simmered in a luscious buttery gravy, Rogan Josh, tender, juicy lamb/goat meat stewed in a spice paste made of Kashmiri dried chillies, creamy homemade yogurt, cinnamon and saffron and Palak Paneer, a popular Punjabi dish featuring homemade cottage cheese cooked in pureed fresh spinach. So if you're looking for a genuine Indian spread fit for a Maharaja, be sure to try them out!
Tasty Chapathi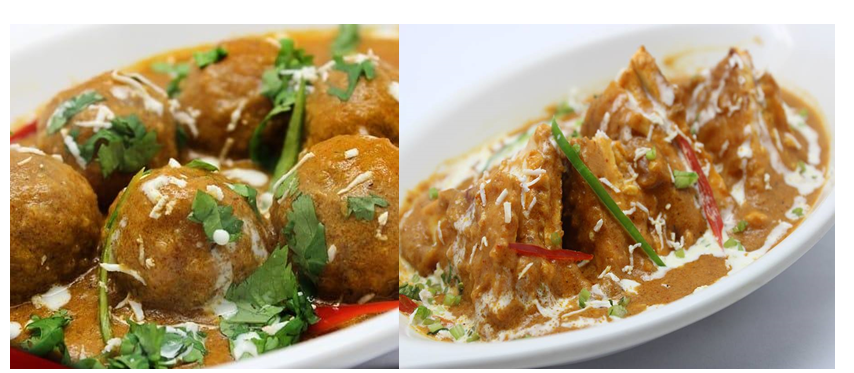 Tasty Chapathi prides itself in ensuring anyone can enjoy delicious North Indian food, which is known for their distinct curries that are typically thick, creamy and spicy. They are also very generous with the use of dairy such as yogurt, milk, ghee and paneer (fresh cottage cheese) in their cooking. Tasty Chapathi's signature is their fresh, made-to-order soft Indian breads, be it chapathis, naans or pronthas. Some of their popular options include Kashmiri Naan, stuffed with mixed fruits and nuts, Mooli Prontha, which is filled with grated white radish and Aloo Prontha, which are stuffed with a mixture of spicy potatoes and onions.
If you're looking for something a little more hearty to go with your chapathi, be sure to try some of their other popular dishes like the Malai Kofta, melt-in-the-mouth koftas dunked in creamy cashew masala gravy, Chicken Jalfrezi, marinated chicken meat cooked in a decadent thick curry sauce, and Paneer Pasanda, a vegetarian dish made with paneer slices stuffed with vibrant green chutney, mashed paneer and a mixture of nuts cooked in a rich, flavorful gravy.
MTR 1924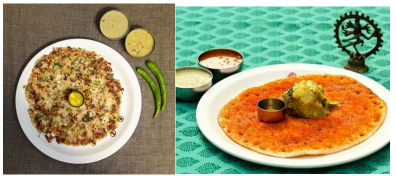 In the south Indian city of Bangalore, Mavalli Tiffin Rooms (or MTR for short) is known to be one of the city's oldest and most well known restaurants. Established in 1924 by three brothers, the restaurant is now run by the family's third generation and serves an array of delicious South Indian comfort food. MTR's success isn't just in India as the brand has opened outlets in Singapore, Dubai and opened its doors to foodies in Malaysia last year.

The restaurant is famous for its dosas and makes them in a variety of flavors and variations such as the crisp dosa stuffed with a flavourful filling of potato masala (Masala Dosa) and the Uttapam or Onion Dosa, a thick pancake with finely chopped onions, coriander leaves topped with green chillies. MTR 1924 is so popular they've even made a special variation of dosa exclusively available in Malaysia and Singapore, the Pudi Dosa, which features a chutney powder, generously sprinkled over a light fluffy dosa with spiced potatoes. Staying true to their roots, all spice mixes used in their dishes are also sourced directly from the central kitchen in Bangalore, adding on to MTR's signature taste that has made it one of Bangalore and Malaysia's most-loved restaurants.
Macha & Co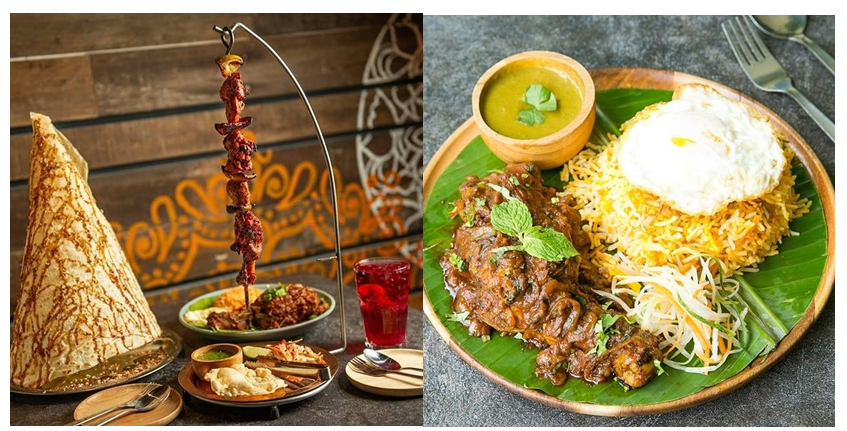 What would the celebration of lights be without at least one mention of every Malaysian's favourite way of eating Indian food – Banana Leaf! Fun fact, banana leaf is actually a popular South Indian way of serving rice. Macha & Co is a restaurant chain focused on revolutionizing the banana leaf dining experience by serving recipes that are passed down through three generations to-date with a modern twist.
The restaurant serves good old comfort food in the form that is all too familiar to any Malaysian, no matter where you are. Moreover, the addictive combination of steamed rice with a tantalising assortment of vegetables and side dishes banjir with curry is a medley of spices on a banana leaf and definitely makes for a finger-licking meal. To go with your banana leaf rice, their menu boasts both familiar staples as well as some uniquely modern dishes such as Chicken Briyani, Signature Stir Fried Roti Canai and their Lamb Peratal Roti Canai Roll, which is their modern twist of a roti canai stuffed with tender lamb stuffing and served with mint sauce. So if you're looking for something a little more filling with an added kick of spice, be sure to try them out!
Whether you're feeling adventurous to try something completely new or craving for some comforting Indian food, GrabFood has got you covered with our top picks of some of the best loved Indian cuisines to celebrate Deepavali. And if you need more reasons to treat your taste buds to a spicy, rich and flavourful culinary journey, you now don't even have to leave the comfort of your home to do so, just GrabFood it!
*Above is a press release from GrabFood.