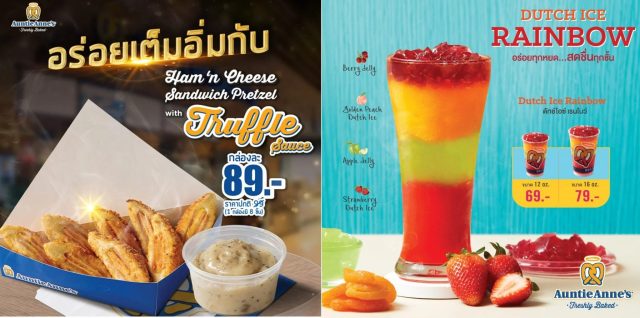 Auntie Anne's Thailand, the market leader in pretzel in Thailand, has launched Ham 'n Cheese Sandwich Pretzel with Truffle Sauce. This is Auntie Anne's take into the trending truffle flavour.
The foodservice chain has also introduced Dutch Ice Rainbow, a new summer drink with four layers of delicious ingredients – Berry Jelly, Golden Peach Dutch Ice, Apple Jelly and Strawberry Dutch Ice.
Auntie Anne's also has released Espresso Peach with an intense espresso coffee and peaches to refresh the hot summer season.