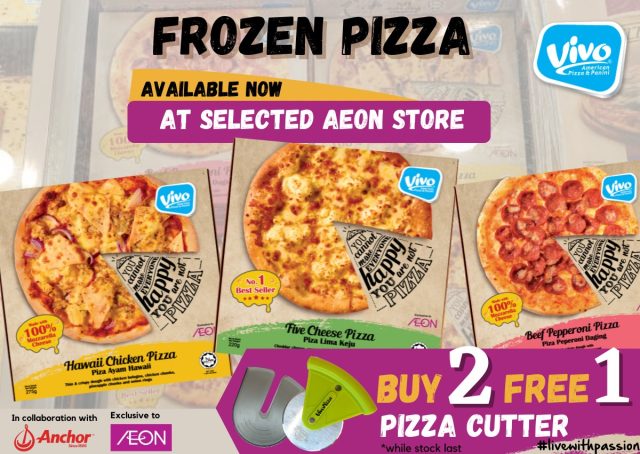 Vivo Pizza, which has restaurants in 17 locations in Malaysia, has made available its first frozen pizza at 9 AEON. The Vivo frozen pizzas are available in three variants – Five Cheese Pizza, Beef Pepperoni Pizza and Hawaii Chicken Pizza. The pizzas were launched in collaboration with Fonterra's Anchor, the cheese supplier. All the pizzas contain a perfect amount of Anchor Extra Stretch Mozzarella Cheese to deliver the authentic "cheese pull."
Buy any 2 pizzas and get one 1 pizza cutter for free. You can use the pizza cutter to nicely slice your pizza at home.
The new Vivo frozen pizzas represent the push by Vivo Pizza into the retail packaged market.