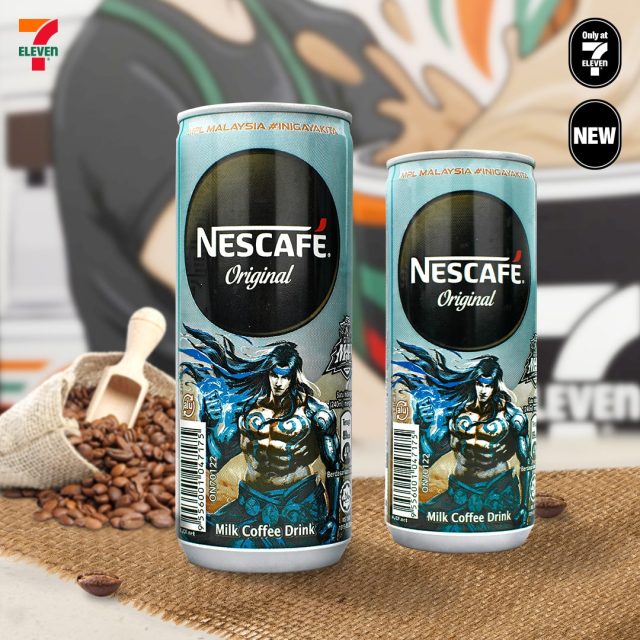 Nescafe is appealing to gamers in Malaysia, especially fans of Mobile Legends: Bang Bang with a special can featuring Badang. This special tribal warrior is described as a strong and fearless fighter who separates the enemies and knocks them down one by one.
Nescafe x Badang is now available at 7-Eleven Malaysia.
Nestle has also made available limited edition cans at Shell (Valir) and Petronas (Brody).
There is a chance to win 20 x Gaming Mat Nescafe x Mobile Legends each week at 7-Eleven. The contest runs from 8 May 2022 to 3 July 2022.
At Shell, there is the opportunity to win limited edition Nescafe x Mobile Legends tissue boxes. The contest period is May-June 2022.
At Petronas, T&G Nescafe x Mobile Legends is up for grab each week with the contest running from 1 May 2022 to 26 June 2022.