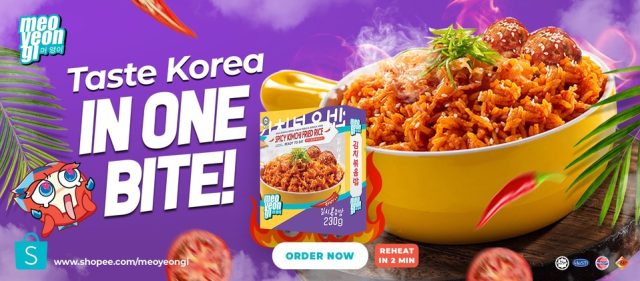 Meoyeongi Spicy Kimchi Fried Rice, a ready-to-eat meal, is now available at AEON Big. Spicy Kimchi Fried Rice with Chicken Meatballs is a 3-minute ready meal pack with the flavours of Korea. The rice is stir-fried with flavourful kimchi together with aromatics and accompanied by savoury chicken meatballs.
Ingredients: Rice, Chicken Meatballs, Kimchi, Bean Paste, Vegetable Oil, Onion, Sugar, Leek, Chicken Essence Sauce, Garlic, Natural Food Additive, Monosodium Glutamate, Salt, Chicken Extract Powder, Sesame, Mixed Vegetable Powder, Hot Pepper Extract, Black Pepper.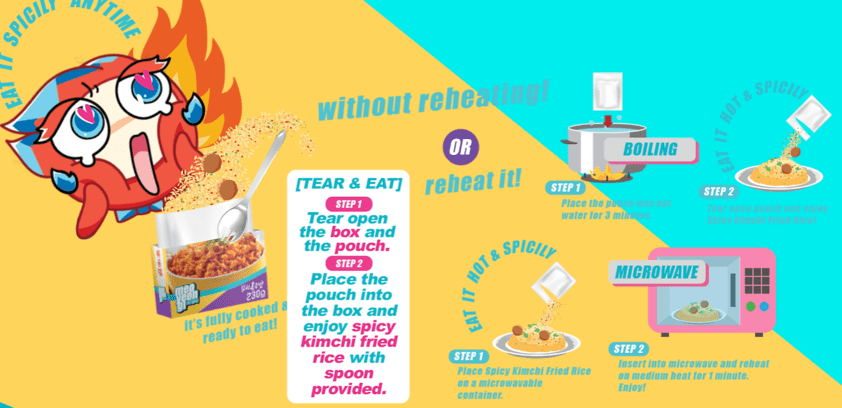 Shelf stable ready meals are popular in Malaysia as a portable and convenient meal for outdoor activities. Brands are also promoting these products as a convenient option for busy consumers and single-person households.
Buy now on Shopee Malaysia.