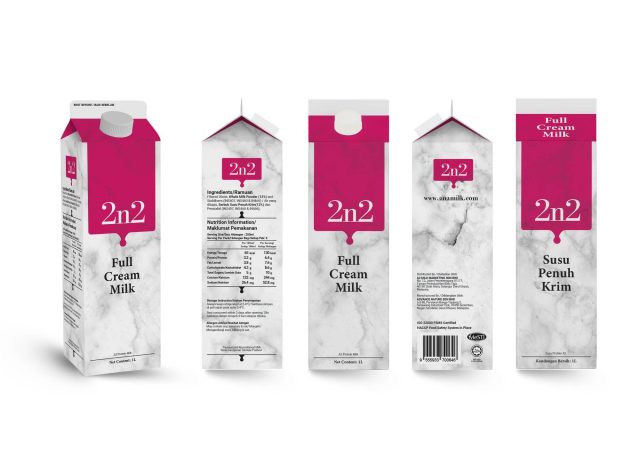 A2 Milk Marketing Sdn Bhd has made available 2n2 Full Cream Milk in Malaysia. 2n2 Full Cream or half and half is simply a mixture of equal parts whole milk (12%) and cream (12%). For every 100ml, the protein count is 3.2g, calcium at 122mg, fat at 3.8g and energy at 65kcal. 2n2 Full Cream Milk has to be kept chilled.
2n2 Full Cream Milk  is made by Advance Nature Sdn Bhd with its factory located in Negeri Sembilan. It is made from A2 Protein milk, making it easy to digest.
Half and half milk is a relatively new concept in Malaysia. Brands will need to invest in more consumer education to espouse the merit half and half milk.
Click here to purchase on Lazada Malaysia.