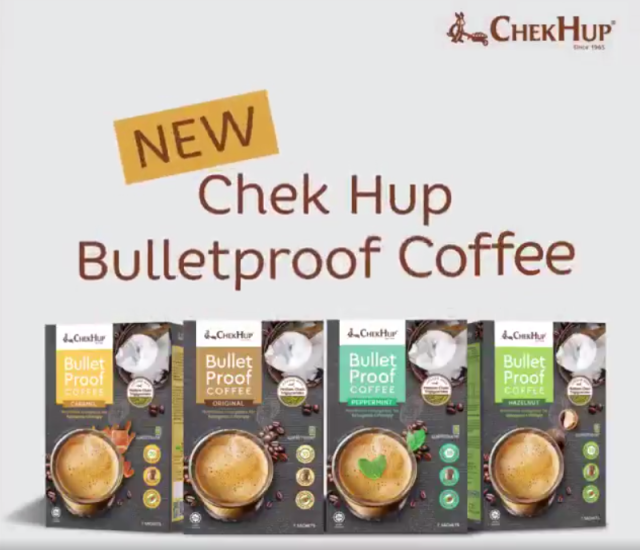 The Malaysian coffee company Chek Hup has launched Chek Hup Bulletproof Coffee, a keto diet coffee that contains no artificial coffee flavoring, with low GI, and MCT oil. The bulletproof coffee comes in four flavours: original, peppermint, caramel and hazelnut. It taps into the keto diet trend in Malaysia. Keto is a diet that is high in fat, moderate in protein and very low in carb, which helps weight loss and improves blood sugar levels.
Chek Hup Bulletproof Coffee is in a sachet format. We look forward to seeing an RTD version of this bulletproof coffee targeting on-the-go occasions.
The other pathways for bulletproof coffee include the addition of protein, the use of non-sugar sweeteners such as monk fruit and erythritol and the cold brew format.