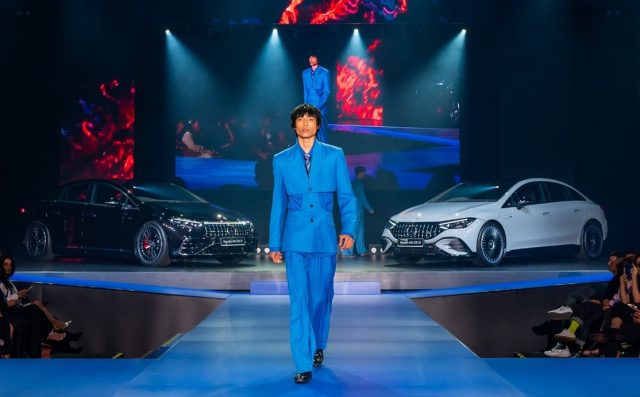 Kuala Lumpur, 14 July 2023 –  Mercedes-Benz Malaysia returns with its highly anticipated fifth installation of the annual Mercedes-Benz FashionWeek KL 2023 (MBFWKL). MBFWKL 2023 serves as a platform where both emerging and established designers from the local and regional fashion scene converge to unveil their captivating collections. Themed "Electric is the Attitude," MBFWKL 2023 promises an electrifying showcase of fashion-forward designs that intertwine luxury and sustainability. The brand also unveiled two of its all new electric models from its performance brand, the Mercedes-AMG EQS 53 4MATIC+ AND EQE 53 4MATIC+, solidifying its dominance in the performance luxury segment with a commitment to sustainable mobility.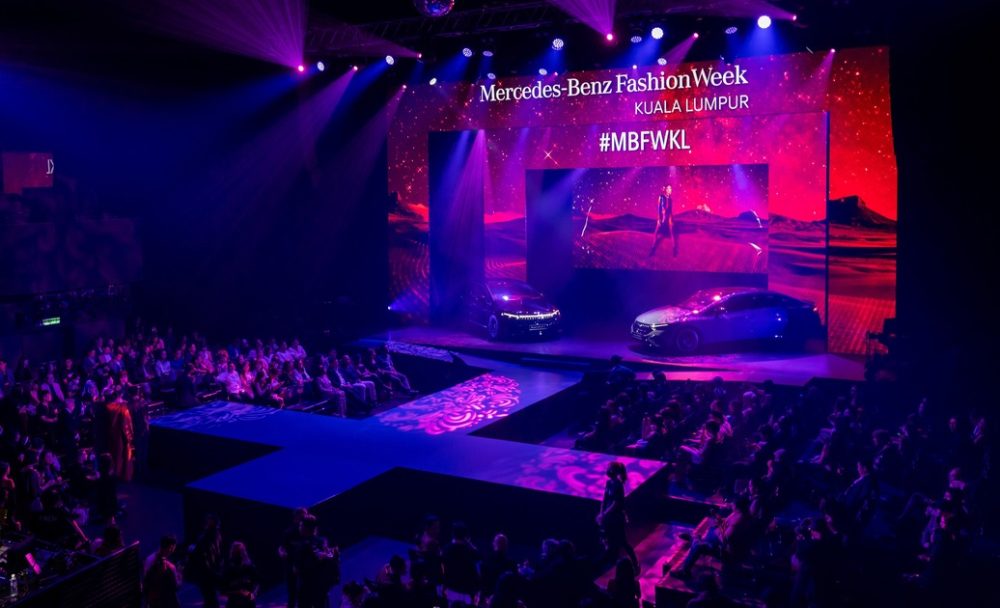 Sagree Sardien, President and CEO, Mercedes-Benz Malaysia said, "Fashion and cars have always had a special bond when it comes to defining luxury. At Mercedes-Benz, we focus on creating timeless designs that reflect exceptional craftsmanship, creativity, and technical expertise. And now, sustainability is at the core of our vision. Mercedes-Benz FashionWeek not only celebrates the luxury of our cars but also embraces sustainable fashion. Through this platform, we proudly honor the talented individuals in the fashion industry who not only embodies the essence of luxury, but also focuses their design and creativity on sustainability."
Bettina Plangger, Vice President of Sales & Marketing, Mercedes-Benz Cars Malaysia & SEA II said, "At MBFWKL 2023, we are redefining the fashion landscape by embracing sustainability as a driving force. By showcasing stunning collections that merge style and eco-consciousness, we inspire a new generation of fashion enthusiasts to make a positive impact. With the newly unveiled Mercedes-AMG EQS 53 4MATIC+ and Mercedes-AMG EQE 53 4MATIC+ taking center stage, it is a perfect representation of fusion between fashion, cutting-edge automotive technology, and sustainability."
As an iconic platform that seamlessly merges the worlds of fashion and automotive excellence, MBFWKL 2023 is proud to champion the cause of sustainability, paving the way for a greener future. From esteemed local designers to rising stars, the event serves as a stage for a diverse range of talents to express their creativity through collections that embody sustainable principles. 
Mercedes-Benz design philosophy – Sensual Purity
Mercedes-Benz design has undergone a transformative journey, transitioning from a classic to a modern embodiment of luxury. This becomes evident from the sensual purity design philosophy that expresses the bipolarity of intelligence and emotion. This refreshing approach has revitalised the brand, reclaiming its position as a trendsetter in the automotive industry. Over the past years, Mercedes-Benz has established itself globally as a partner of select fashion events. Engaging in over 60 fashion platforms across the globe, the brand's involvement spans continents, reflecting its dedication to fostering creativity and innovation in the fashion realm.
Committed to the sustainable future of luxury design, Mercedes-Benz proactively works to future-proof the responsible growth of its fashion partnerships. Emphasising best practices, the brand aligns itself with visionary creatives who embody and champion values such as exceptional and intuitive design, boundless creativity, and ground-breaking innovation. Through its Mercedes-Benz Fashion programs and creative collaborations, the automotive manufacturer has provided invaluable support to nearly 170 designers across more than 30 platforms worldwide, including Milan, London, New York, Beijing, Australia, Prague, Istanbul, Berlin and Accra, leading a responsible future in fashion.
The prestigious MBFWKL 2023 took place over three exciting days at Zepp Kuala Lumpur, captivating the city's centre with its vibrant atmosphere. The event drew a distinguished crowd of over 800 guests, including local designers, celebrities, socialites, fashion muses, key opinion leaders, as well as devoted Mercedes-Benz customers and fashion enthusiasts. Together, they created a diverse and enthusiastic community, united by their love for fashion and the iconic Mercedes-Benz brand.
Adding depth and diversity to MBFWKL 2023 are an array of esteemed brand partners representing various lifestyle and experiential products and services. Among its partners are Mercedes-Benz Card, Kimarie Hairdressing, MAC Cosmetics, Braun Buffel, W Hotel Kuala Lumpur, SAMSUNG, Four Pillars, and Chum Churum.
For more information on Mercedes-Benz Fashion Week Kuala Lumpur 2023, visit www.mbfw-kl.com/