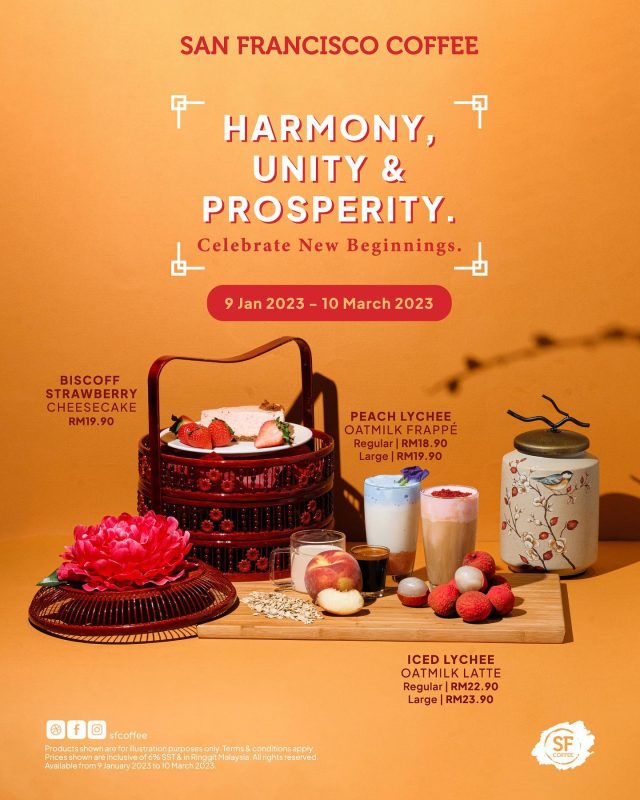 San Francisco Coffee has launched the brand new limited oatmilk series, the Iced Lychee Oatmilk Latte and Peach Lychee Oatmilk Frappé in Malaysia in celebration of harmony, unity and prosperity.
The juicy peach is an auspicious symbol of longevity while the red lychee has long been symbolic of happiness and good fortune. Sip your way into a refreshingly prosperous new year and enjoy our all-new Biscoff Strawberry Cheesecake while you're at it.
It is interesting to see foodservice brands are increasingly innovating with plant-based milk as part of their Chinese New Year creations.