Nestlé Malaysia is creatively using its MAGGI sauces to promote the launch of its latest Harvest Gourmet Plant-Based Nuggets in Malaysia. When you walk into the sauces and condiment aisles in the supermarket, you would probably see MAGGI sauces including chili and tomato featuring bottle neck sleeves promoting the plant-based nuggets.
The rationale behind this cross marketing effort by Nestlé is the company knows Malaysians love to eat their nuggets with sauces. Instead of dipping the nuggets into sauces from other brands, why not promote Nestlé's very own MAGGI as the sauce to pair with the plant-based nuggets.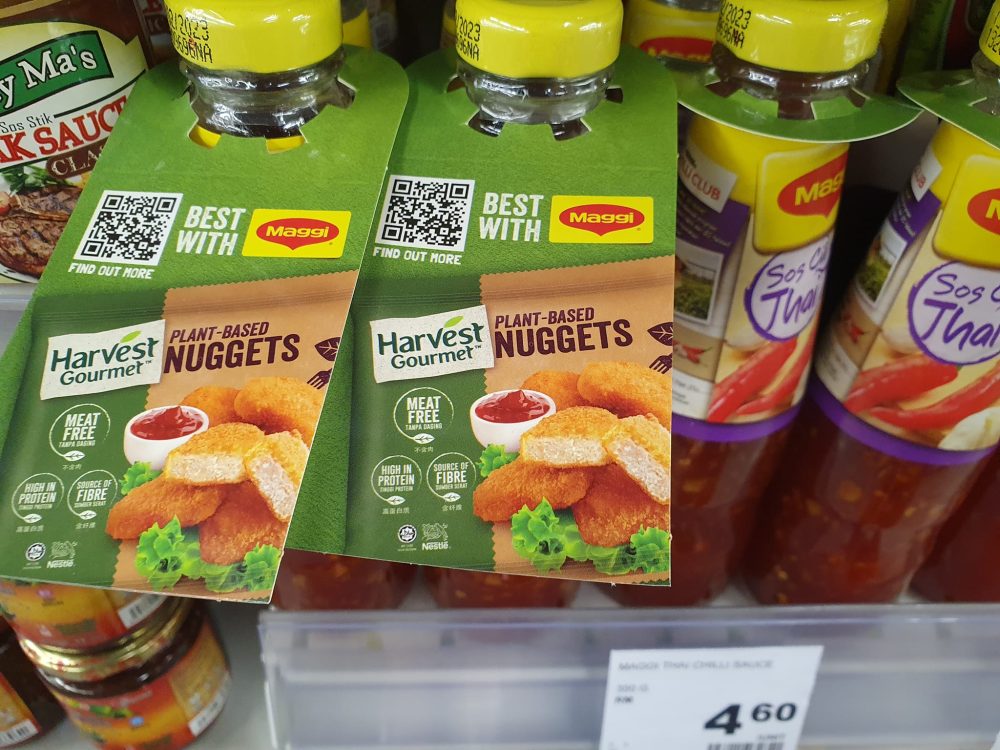 Click here to buy now from Harvest Gourmet online store on Shopee Malaysia.