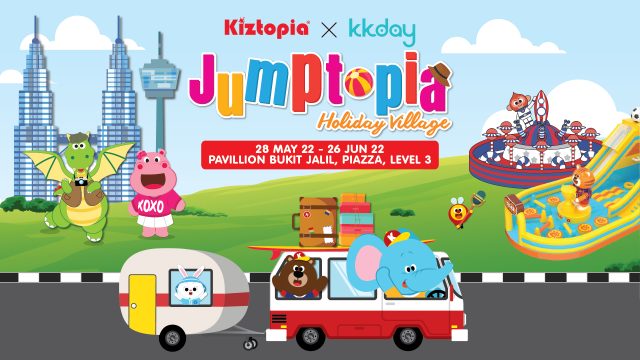 Jumptopia: Holiday Village Inflatable Park, the 28,000 square feet bouncy castle carnival promises an ultimate action-packed experience for the whole family from toddlers to teens, and the young at heart!
KUALA LUMPUR, 9 May 2022 – What could be better than an inflatable playground in a 28-thousand square feet space? Imagine being in a space as large as 2 Olympic-sized swimming pools!
Introducing Jumptopia: Holiday Village Inflatable Park, a bouncy castle carnival that spans over 28,000 square feet of fun and excitement for the entire family. Happening at Pavilion Bukit Jalil, Piazza Level 3, from 28 May to 26 June 2022, kids and adults can enjoy bouncing off their happiness in the playground together! Jumptopia offers unlimited fun with a total of 8 giant animal-themed bouncy castles with exciting play concepts including mazes, swings, slides and balls playground.
This is brought to you in an exclusive partnership between KKday and Kiztopia to bring Jumptopia to Malaysia for the first time ever. KKday, Asia's leading travel e-commerce platform that provides users with seamless access to endless lifestyle experiences spanning across 92 countries; while Kiztopia is Singapore's leading mega-indoor edutainment playground centre that is specially designed to support holistic development of children and create a unique "Play, Learn, Eat and Bond" experience for the entire family.
Wei Chun Liu, Co-founder and Executive Vice President, KKday said "We are glad to collaborate with Kiztopia to bring Jumptopia to Malaysia for the first time. Here at KKday, we constantly look to bring in and offer the best things to do on weekends or when families travel interstate or overseas on our app and website. Bringing Jumptopia overseas is a great step as the world recovers from the pandemic and we hope that more doors will open for international travel and activities so we can continue creating
exciting memories for our users."
"We are excited to collaborate with KKday to bring Jumptopia to Malaysia as our first overseas project for Kiztopia! Since the pandemic, children have lost many opportunities to engage in active play in a public environment which is vital for their development. We hope that by bringing Jumptopia across the border, albeit for a limited time, we are able to provide a platform that offers children a sense of normality and allow parents to strengthen their parent-child relationship," said Ms Heidi Tian, Founder and CEO of Kiztopia.
One-Of-A-Kind Giant Bouncy Castles
Jump to your heart's content on the eight Intellectual Property (IP) themed giant bouncy castles. The bouncy castles have an average size of 150 square metres in width, up to 25 metres in length and 8 metres in height. Each bouncy castle is themed after a Kiztopia animal character. Meet Bell the bear, Drago the dragon, Eli the elephant, Happy the pig, Honey the bee, Mark the monkey, Raby the rabbit, and Tiger the tiger.
These are the eight bouncy castles you will get to explore: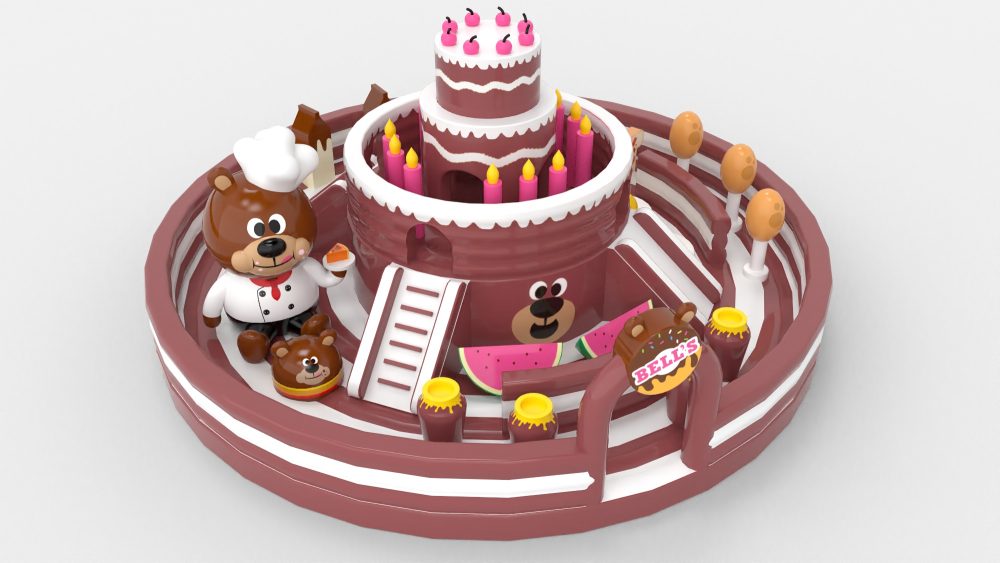 Drool over Chef Bell's favourite bakes and eat your heart out with life-sized cake toppings at Bell's Bakery Shop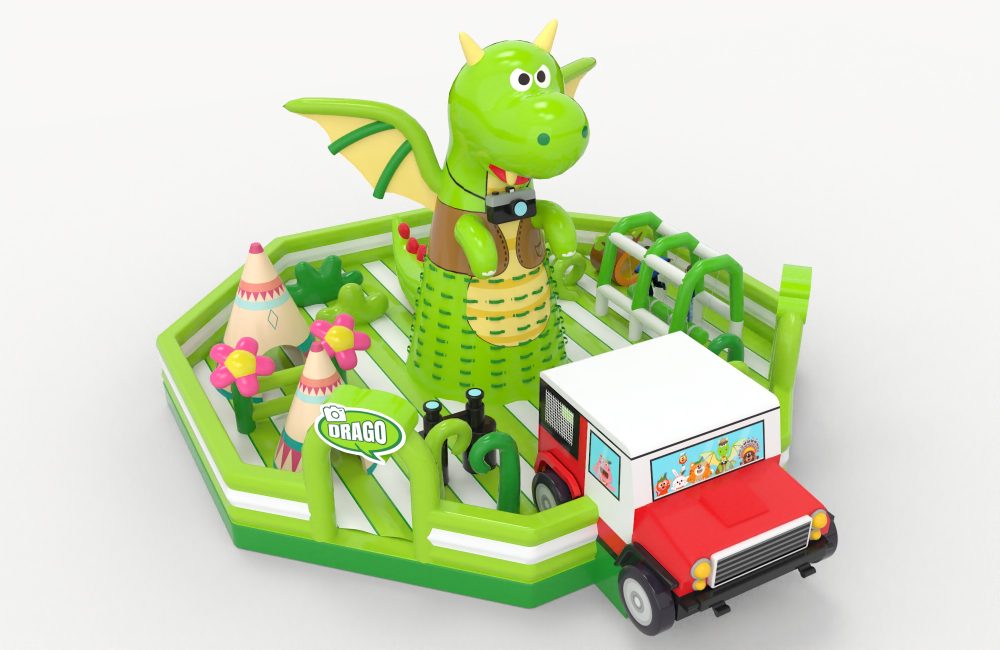 "Rock climb" at Drago's Adventure Park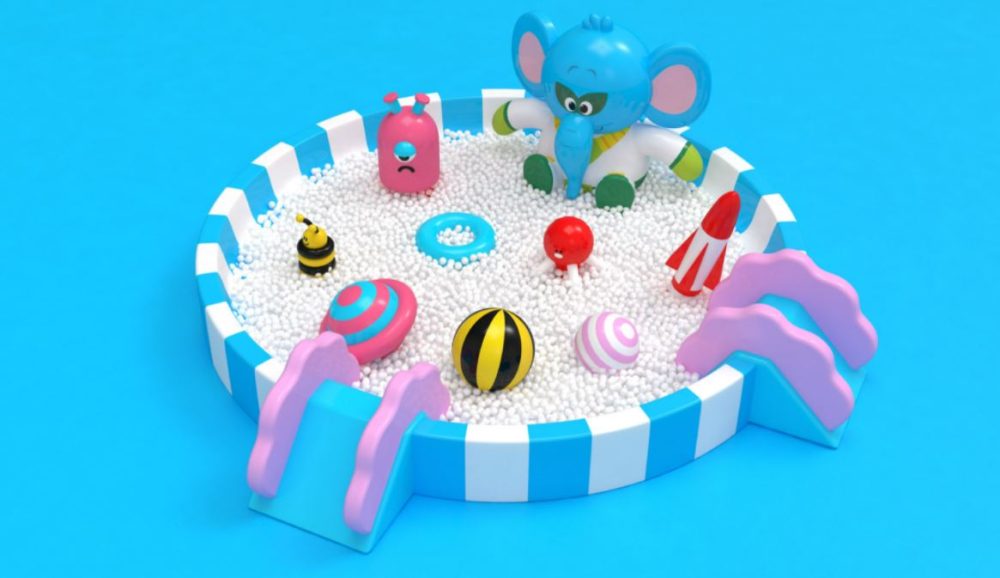 Take a dip and dive in with Eli and friends for the perfect "pool' party at Eli's Neptune Pool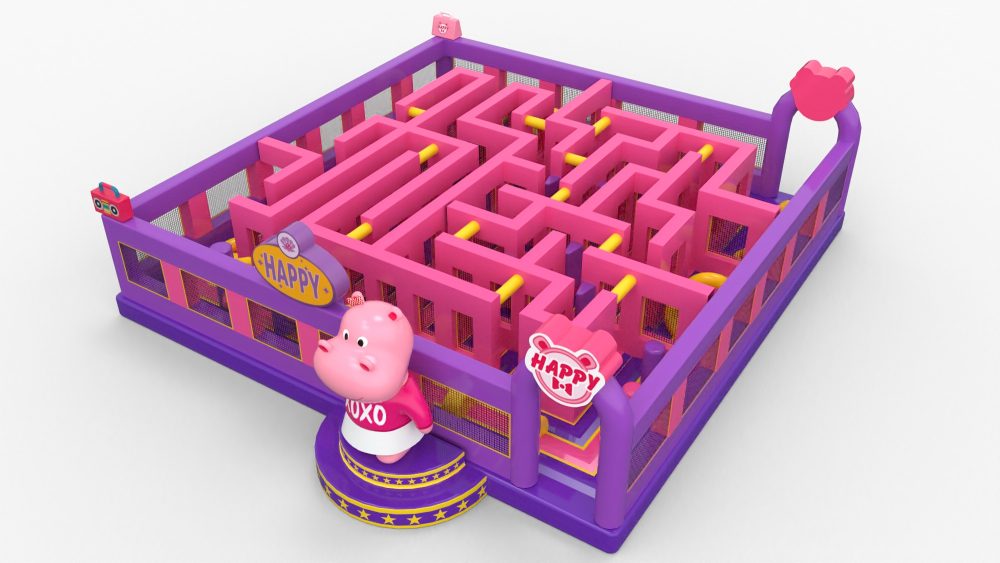 Strut down the runway with Happy's Fashion Maze and solve this tricky maze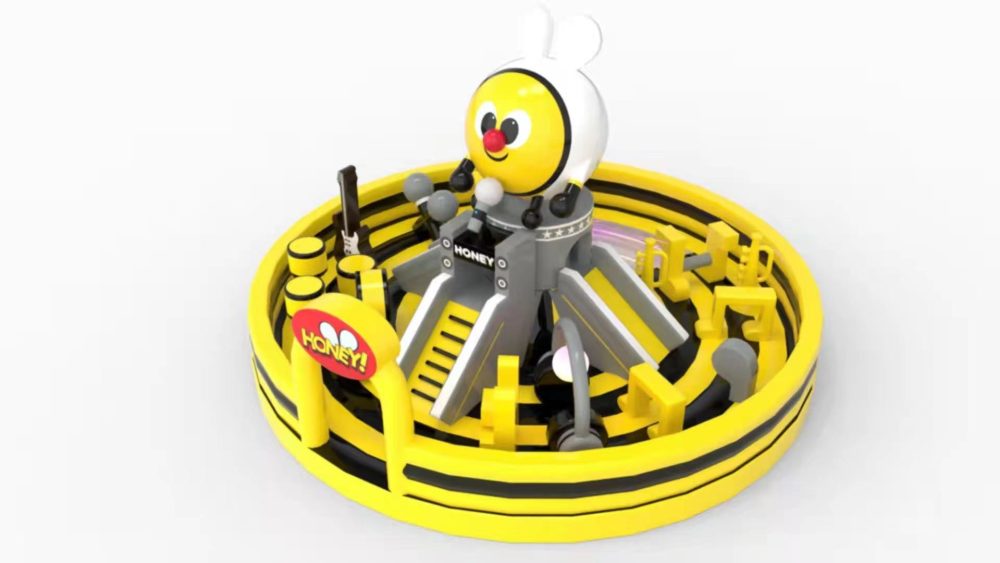 Groove to the beat at Honey's Music Studios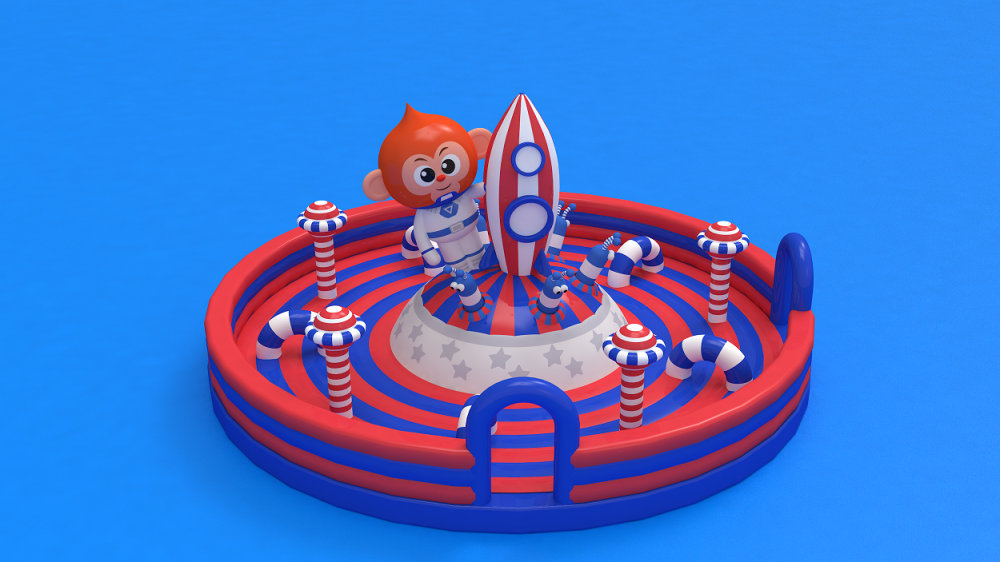 Have an out-of-this world time at Mark's Space Station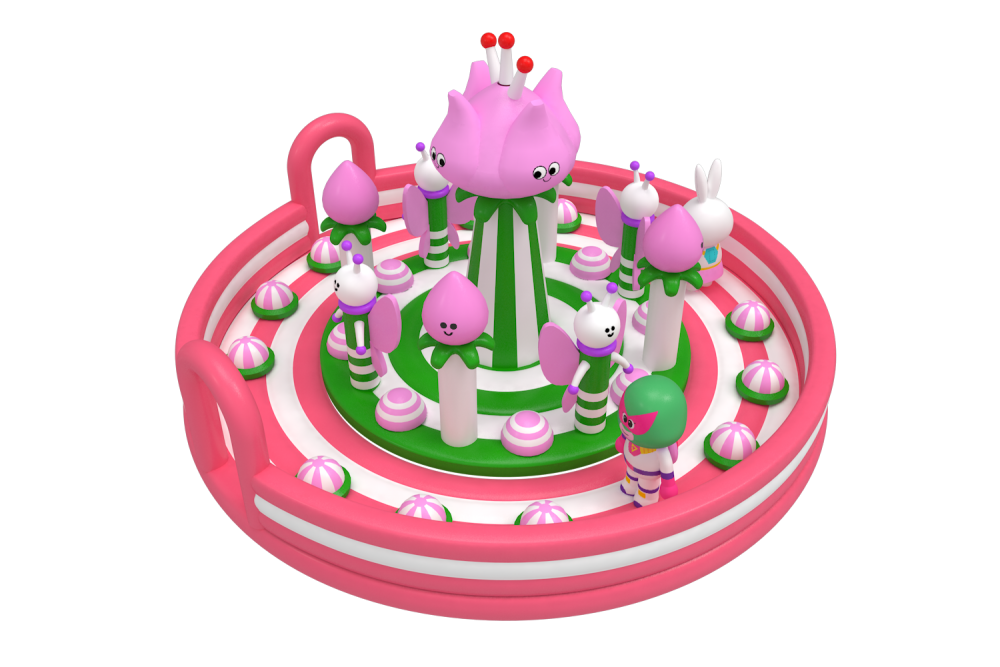 Go on a bouncy adventure and explore the wilderness at Raby's Pink Forest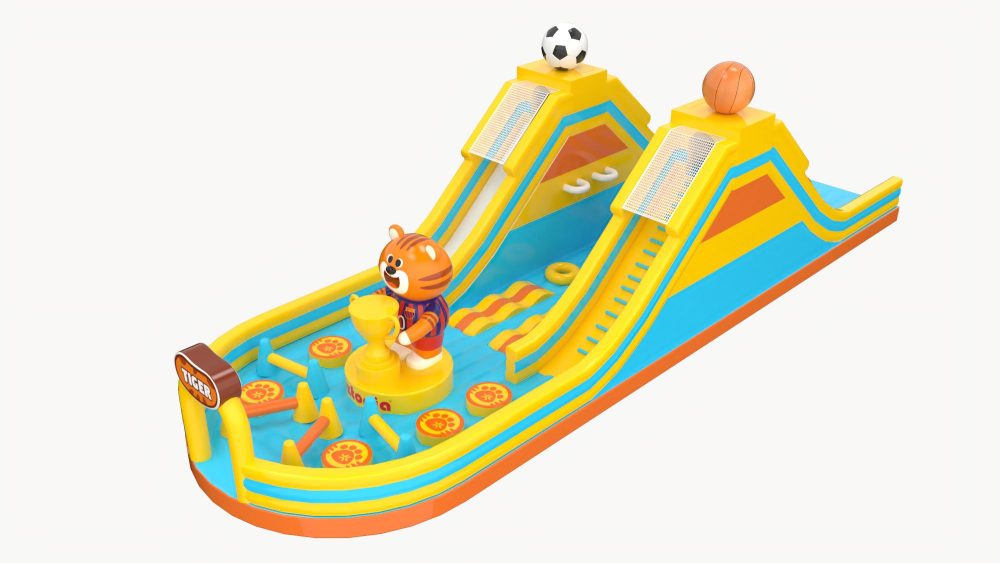 Race through the obstacle course of Tiger's Olympic Range and go down a fun slide
Event Details and Ticketing
KKday is the exclusive ticketing provider for Jumptopia: Holiday Village Inflatable Park. Entry tickets are available for purchase via https://kkday.me/myjump. The tickets are valid for one two-hour session of your choice.
Check out the promotional video for Jumptopia: Holiday Village Inflatable Park at the following link: https://kkday.me/jumpvid