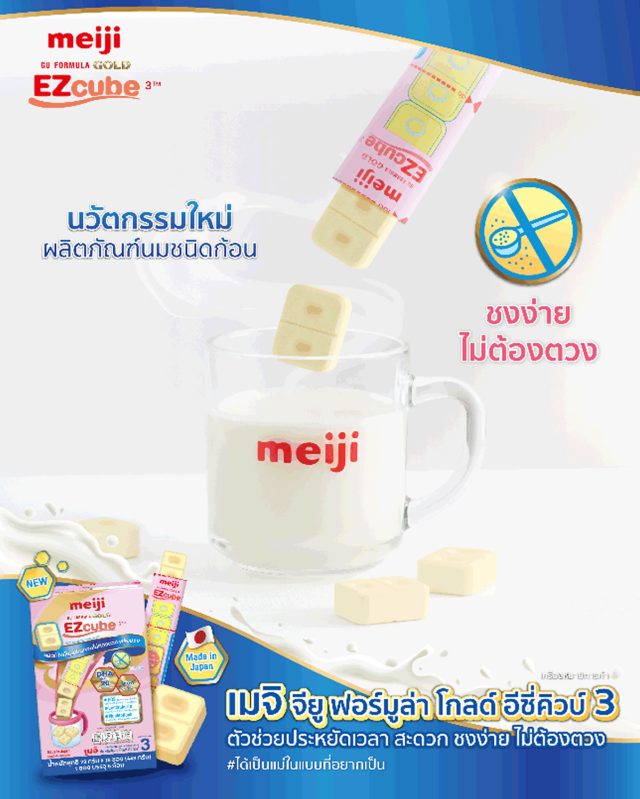 Meiji has introduced its proprietory infant formula tablet in Thailand following the product launch in the UK in 2021. In the UK, Meiji rolled out the pre-measured tab format under Danone's Aptamil brand.
In Thailand, Meiji GU FORMULA GOLD EZcube 3 enhances the convenience and usability of milk formula. The cube-type milk formula helps consumer avoid measurement mistakes and spilling powder. It is also formulated to easily dissolve in water.
Meiji GU FORMULA GOLD EZcube 3  is available in 448g (THB 338 including VAT) and 56g (THB 55 including VAT) pack sizes for children aged 1 to 3 years old.