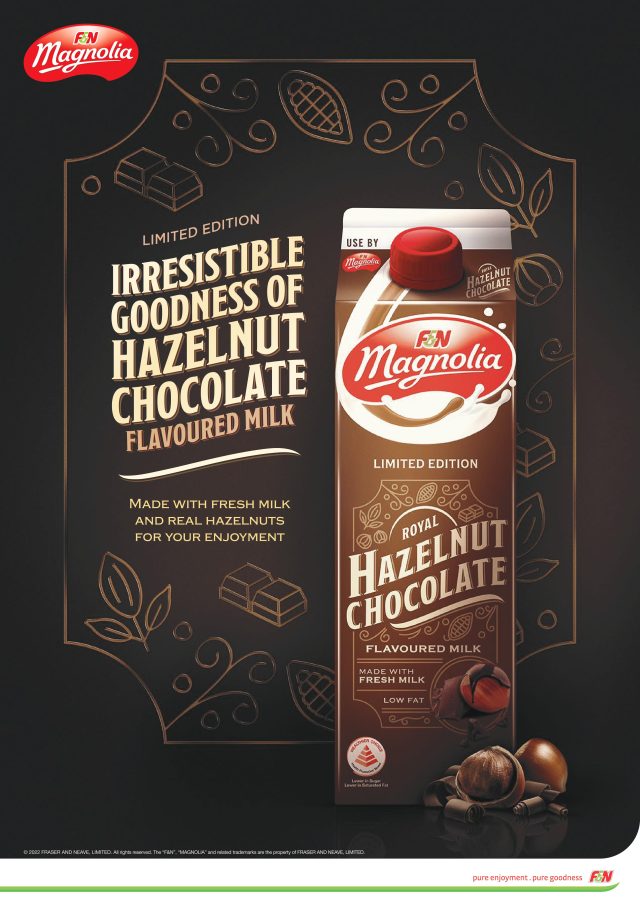 Singapore, 10 May 2022  –  MAGNOLIA, trusted by generations and loved by many for its delicious, smooth, and creamy milk, is introducing the opulent flavours of hazelnut and chocolate milk in its latest offering – Singapore's very first MAGNOLIA Royal Hazelnut Chocolate Low Fat Flavoured Milk presented as a limited edition. Crafted for pure enjoyment, the splendid mouth-watering delight is made with all the natural goodness of low-fat milk, and is richly blended with real hazelnut and sumptuous chocolate.
In the delightful world of desserts, treats, snacks and all things delicious, it is an undeniable piece of culinary wisdom that hazelnut pairs particularly well with chocolate and milk for that ultimate taste of irresistible goodness. Hence, we find a wide array of scrumptious offerings combining hazelnut, and chocolate milk that appeals to both young and old, in fancy delights such as cakes, cookies, ice cream, gelato, and many more. This matchmade-in-heaven combination of both hazelnut and chocolate milk can be found in the MAGNOLIA Royal Hazelnut Chocolate Low Fat Flavoured Milk.
Hazelnuts are packed with nutrients and are a great source of vitamin E, healthful fat, protein and dietary fibre. It also provides significant amounts of antioxidants which protects the body from oxidative stress. Hazelnuts are rich and delicately sweet on the inside and loved for their creaminess which is often described as buttery. They are frequently paired with chocolate as they share the same depth of flavour – a wondrously sweet and nutty combo.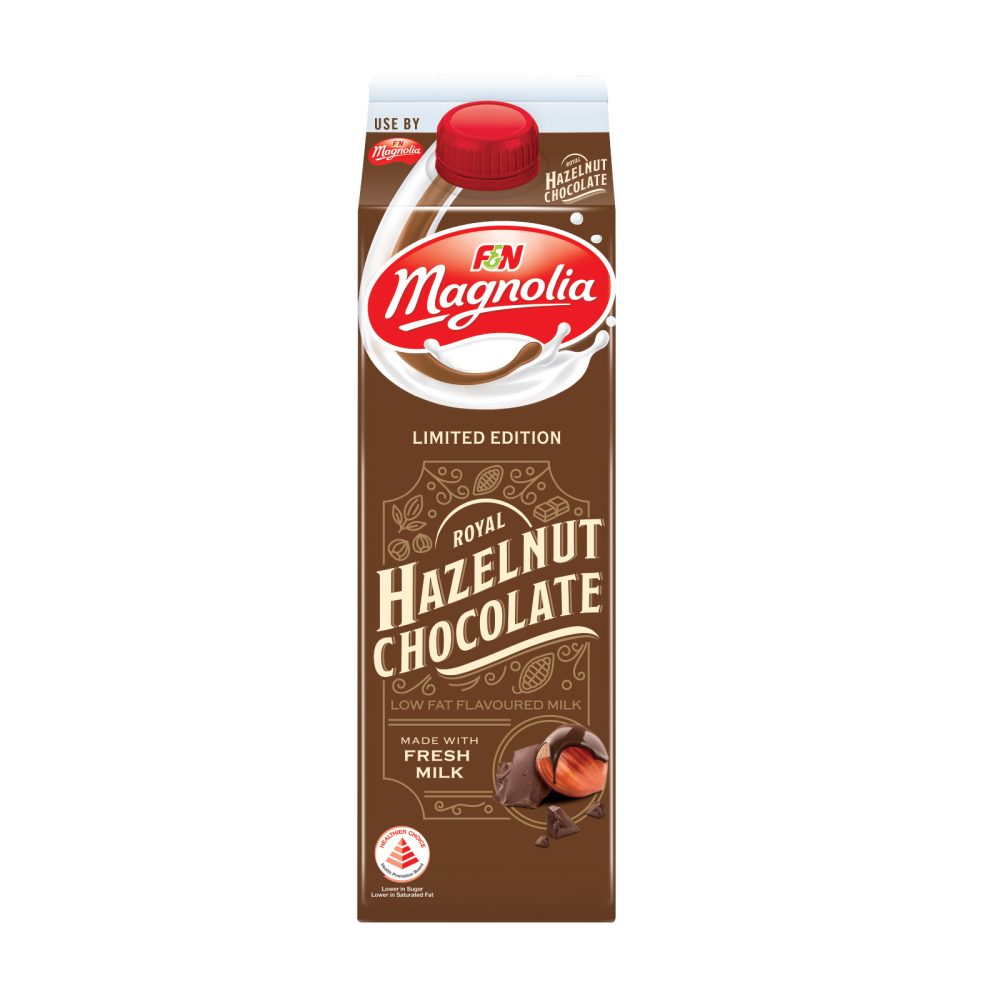 Pour a chilled serving of MAGNOLIA Royal Hazelnut Chocolate Low Fat Flavoured Milk into a tall glass and catch the ambrosial whiff of toasty hazelnut coupled with the tempting hint of chocolate milk, the perfect indulgence for everyone at any time of the day.
Concocted enticingly for indulgence, MAGNOLIA Royal Hazelnut Chocolate Low Fat Flavoured Milk is presented lower in sugar and lower in saturated fat, and carries the Healthier Choice Symbol (HCS) accorded by the Health Promotion Board (HPB). The titillating treat also contains calcium which helps to support the development of strong bones and teeth, as well as protein that helps in tissue building and growth. 
It is available at the Recommended Selling Price (RSP) of S$4.50 in a 946ml pack and S$2.60 in a 475ml pack at most supermarkets, hypermarkets, and participating retails outlets. For more information, please visit www.magnolia.com.sg.