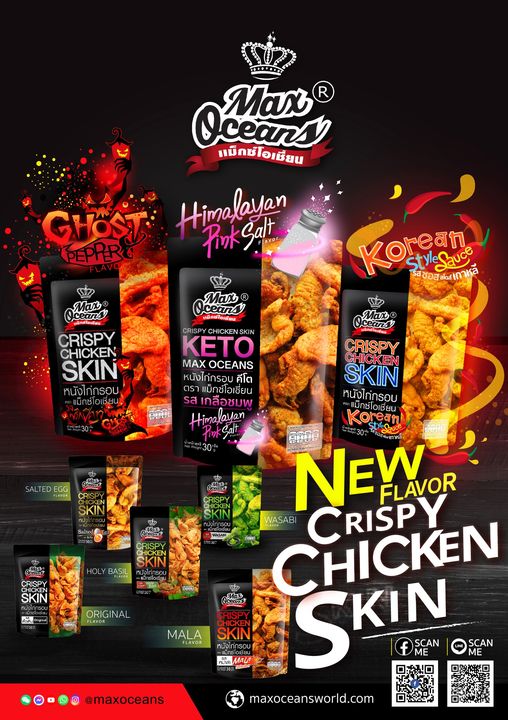 Crispy chicken skin expert Max Oceans has rolled out three new flavours at THAIFEX – Anuga Asia 2022. The three flavours include Ghost Pepper and Korean Style Sauce as well as Himalayan Pink Salt. The Himalayan Pink Salt crispy chicken skin is designed for those on a keto diet.
Chicken skin is known for being a low-carb option and a good source of protein and nutrients for people on a keto diet.
The three new flavours are set for a debut in Thailand in July 2022.
The existing Max Oceans flavours include mala, original, holy basil, wasabi and salted egg.