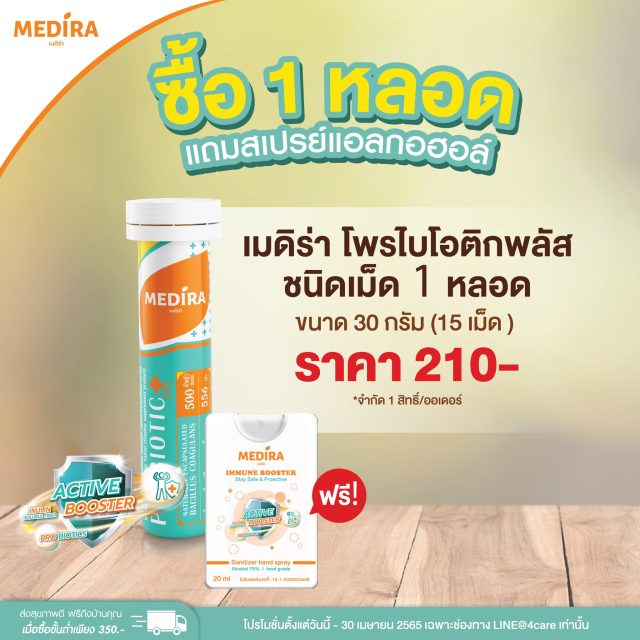 Thailand's 4Care Co., Ltd., has recently introduced MEDIRA Probiotic Plus Tablet, a chewable dietary supplement product in a tablet format. 4Care is the company behind the BALANCE cereal drink, rice drink and organic rice snack. MEDIRA Probiotic Plus Tablet was showcased at THAIFEX – Anuga Asia 2022.
MEDIRA Probiotic Plus Tablet comes with an innovative ACTIVE BOOSTER containing probiotics (bacillus coagulans) and prebiotics (inulin) in one tablet. The bacillus coagulans are naturally encapsulated to protect them on their journey down the stomach.
4Care promotes this dietary supplement as a product suitable to deal with long COVID-19.