Thai Spirit Industry Co., Ltd. gave the attendees of THAIFEX – Anuga Asia 2022 a glimpse into its latest functional beverage innovation.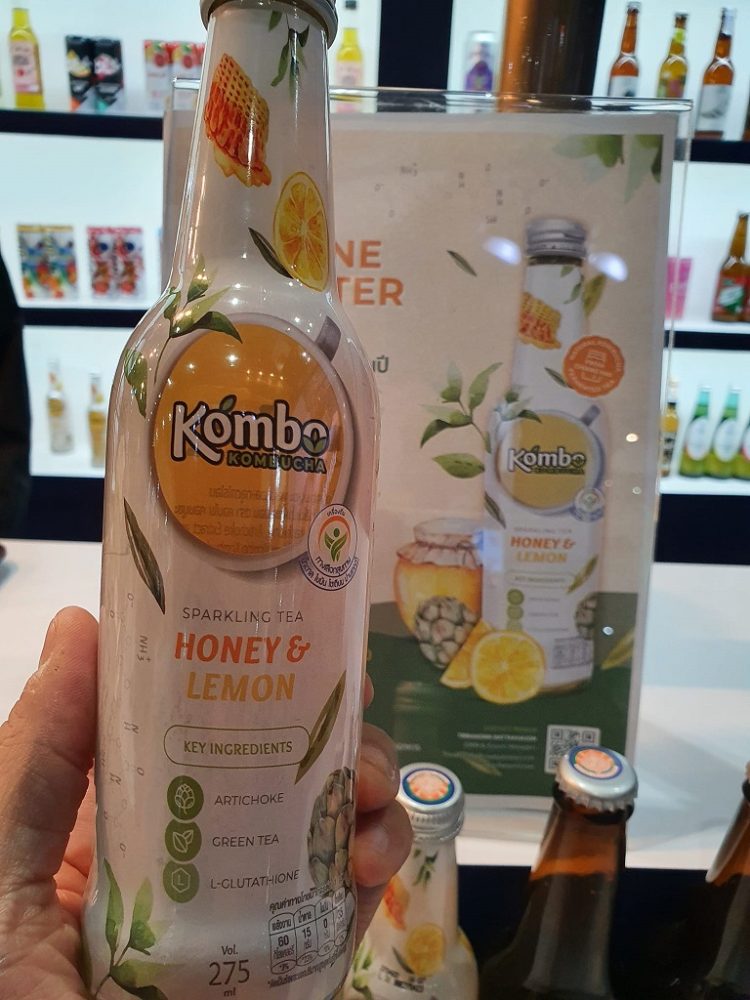 One of the beverages is Kombo Kombucha Sparkling Tea Honey & Lemon. The non-alcoholic Kombo Kombucha (275ml) taps into the kombucha trend and contains ingredients including artichoke, green tea and L-gluthathione to deliver an immunity boost.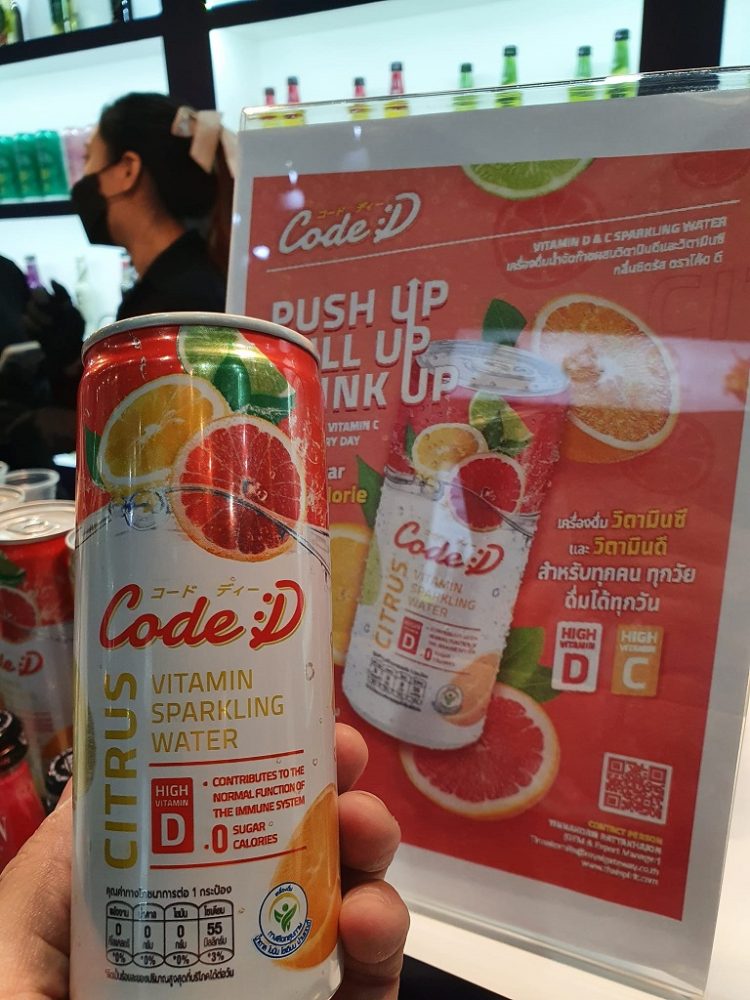 The company also showcased its latest Code D Vitamin D and C Sparkling Water in a can. The citrus flavoured sparkling water is high in vitamin C and vitamin D, which contributes to the normal function of the immune system. The beverage is free from sugar and calories. As the name implies, Code D rides on the vitamin D trend.
We have seen a growing trend of new beverage launches fortified with vitamin D. The growing number of launches reflect growing consumer interest in the role of vitamin D in helping to boost the immune system. An increasing number of studies have now linked vitamin D deficiency to the risk of Covid-19, which in turn elevates vitamin D as an ingredient associated with immunity enhancement.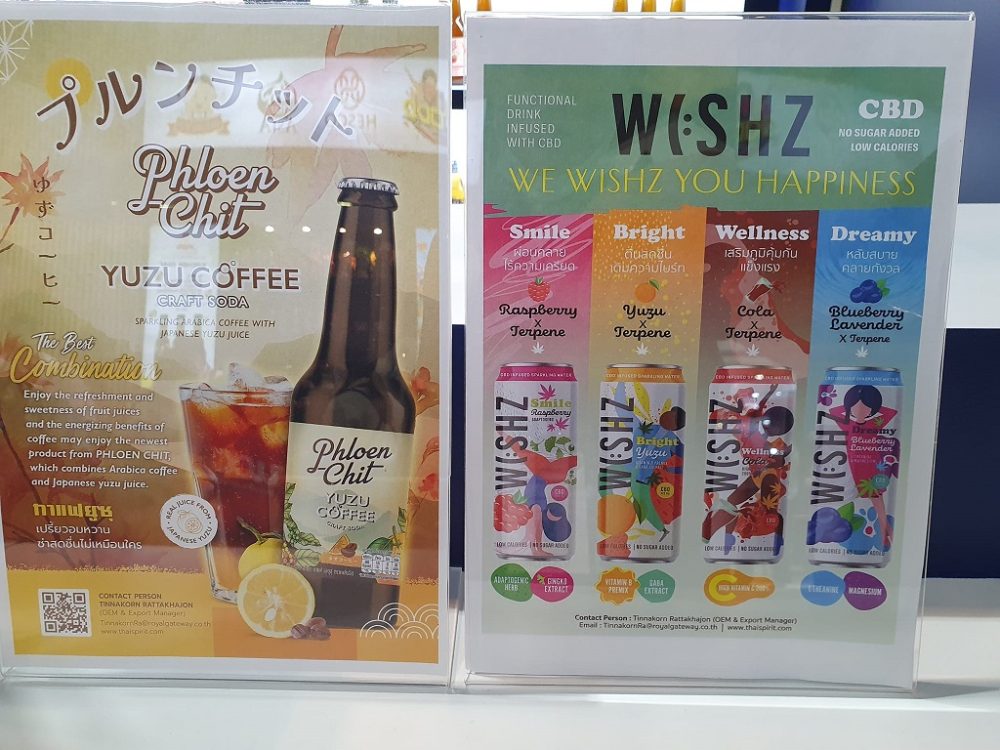 Thai Spirit Industry has a new line of CBD infused sparkling water for relaxation. Known as WISHZ, the range comprises Smile Rasberry Adaptogens with ginkgo, Bright Yuzu with vitamin B premix and GABA extract, Wellness Cola that is high in vitamin C (200% RDI) and Dreamy Blueberry Lavender with magnesium and L-theanine. The beverages are low in calories and free from added sugar.
Phloen Chit Yuzu Coffee Craft Soda is a new sparkling arabica coffee with Japanese yuzu juice.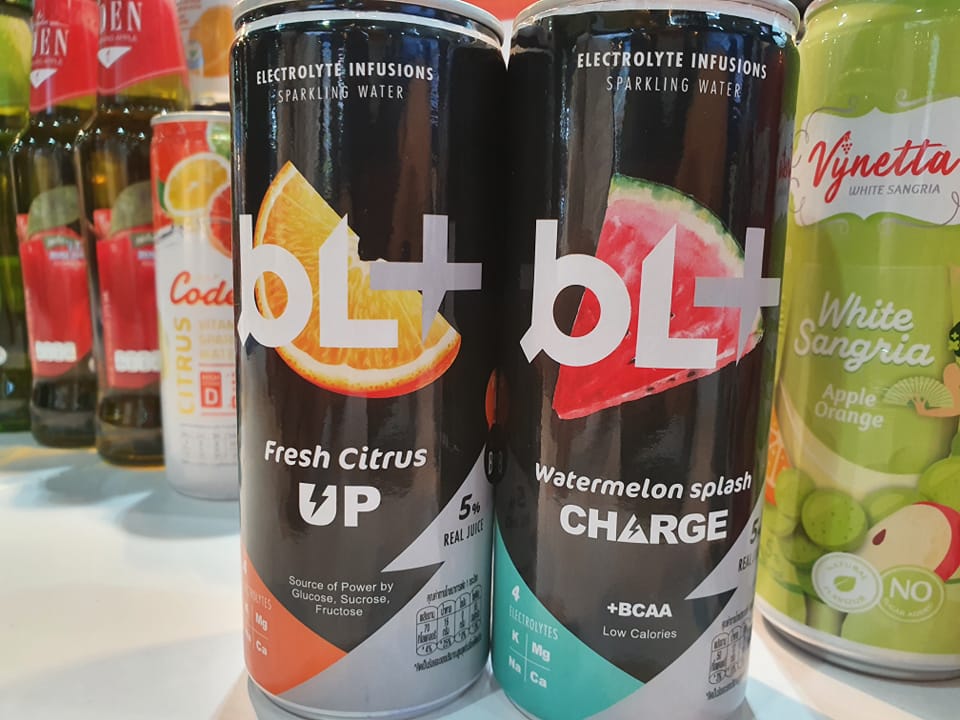 BL+ is an electrolyte infusion sparkling water containing 5% real juice. BL+ Fresh Citrus UP has its source of power from glucose, sucrose and fructose, while BL+ Watermelon Spalsh Charge is a low-calorie drink with BCAA to fuel performance. Both BL+ beverages contain vitamin C and vitamin B as well as 4 sources of electrolytes namely magnesium, potassium, sodium and calcium.
Also showcased at Thaifex 2022 are sparkling juice drinks with cannabis leaf under the Cheeva Phloen brand. They come in red apple flavour, green apple flavour and lychee terpene flavour.