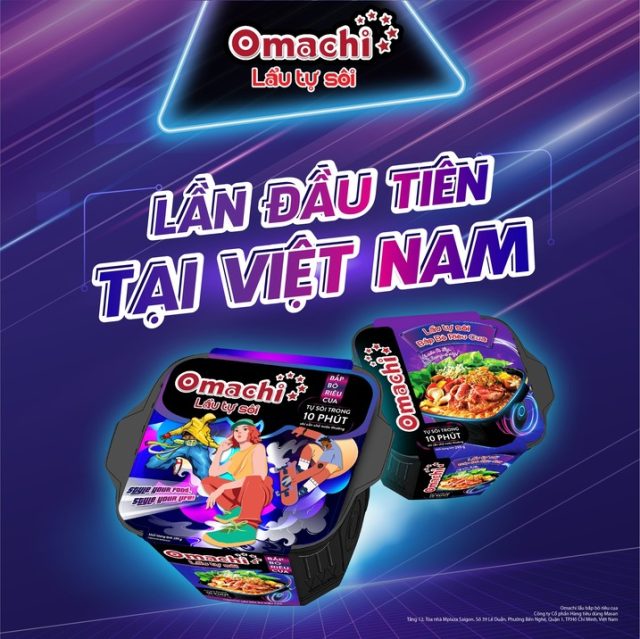 Omachi, the high-end instant noodle of Vietnam's Masan Group, has launched its latest self-heating meal in Vietnam. The new product taps into the self-heating food trend that has become a massively big segment in neighboring China.
Omachi Lẩu Tự Sôi Bắp Bò Riêu Cua contains noodles, vegetables, spices, beef, and crab sauce. Just let it heat for 10 minutes before consuming.
Omachi's self-heating meal is cheaper than the imported self-heating foods that have gained popularity in Vietnam. The company mentioned earlier that it planned to export self-heating meals to bring the taste of Vietnam to the world.