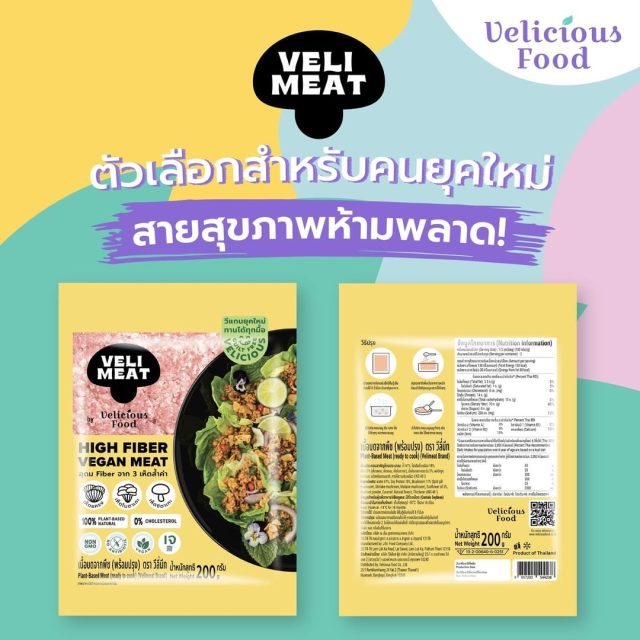 Velimeat by Thailand's Velicious Food is the new plant-based meat in Thailand. Velimeat made its appearance at the recent THAIFEX – Anuga Asia 2022, the largest food and beverage trade show in the country held annually in May.
Velimeat is a high fibre vegan meat made primarily from mushrooms (11%) including splitgill mushroom, shiitake mushroom and maitake mushroom as well as soy protein (18%). Other ingredients are beetroot powder, caramel, natural flavors, thickener, water (61%) and sunflower oil (3%). The manufacturer is J. M. Food Company Ltd.
Velimeat is free from cholesterol, free from GMO ingredients and has no antibiotics. This plant-based meat has to be kept frozen at -18°C with a storage period of 18 months.