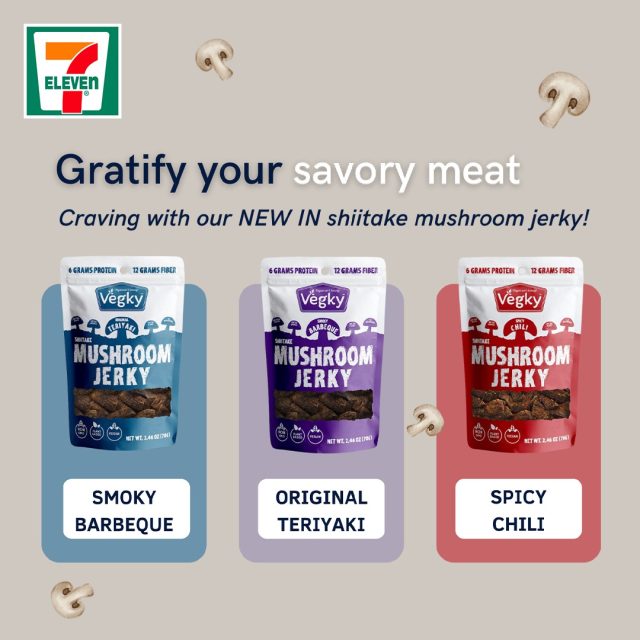 Vegky, a US-based company that sells shelf stable plant-based "meats" from mushrooms and Vegan Mushroom Jerky, has launched their 100% plant based jerky made of shiitake mushrooms in 7-Eleven stores in Singapore.
"This jerky has great meaty texture and umami flavor. It is also minimally processed, bursting with flavor, and the meaty texture will leave you wondering if this is really a mushroom."
Vegky is available in 7-Eleven Singapore in Smoky Barbeque, Original Teriyaki and Spicy Chili.