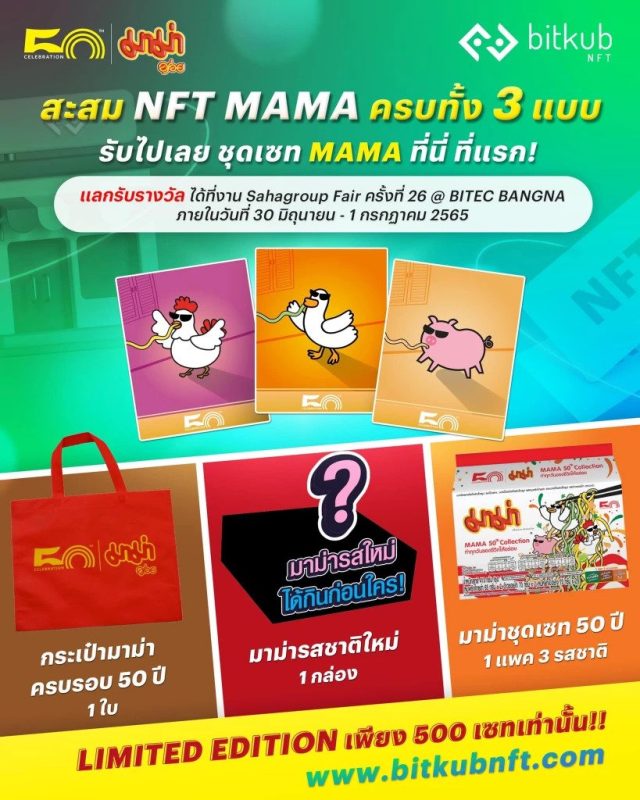 Saha Pathanapibul PCL, the distributor of Mama instant noodles, has partnered with Bitkub Capital Group Holdings Co., Ltd (Bitkub) to debut the 50th Anniversary Collection of NFT Cards at the 26th Saha Group Fair held on 30 June 2022 – 3 July 2022.
This NFT card will be used for collecting items in the 50th Anniversary Collection. Mama has piloted the debut card sets in 3 designs, namely, Chicken Khao Soi Flavour card, Dried Jade Noodles Roasted Duck Flavour card and Whole Wheat Noodles Black Pepper Pork Flavour card. Owners of the first batch of NFT cards will be entitled to a number of exclusive benefits from "Mama" in the future.
The NFTs will have a captive audience in Thailand as Thailand was reported to have the world's second highest ownership of NFT after the Philippines, according to the Finder's survey.