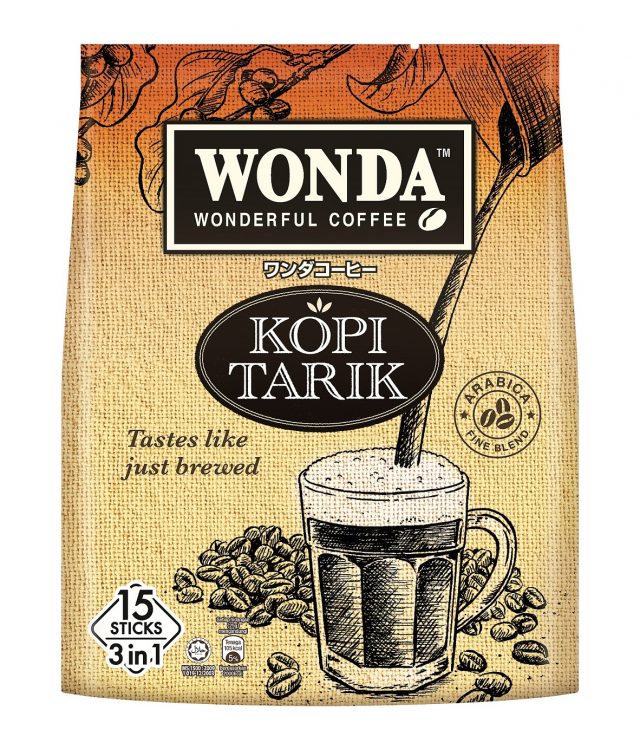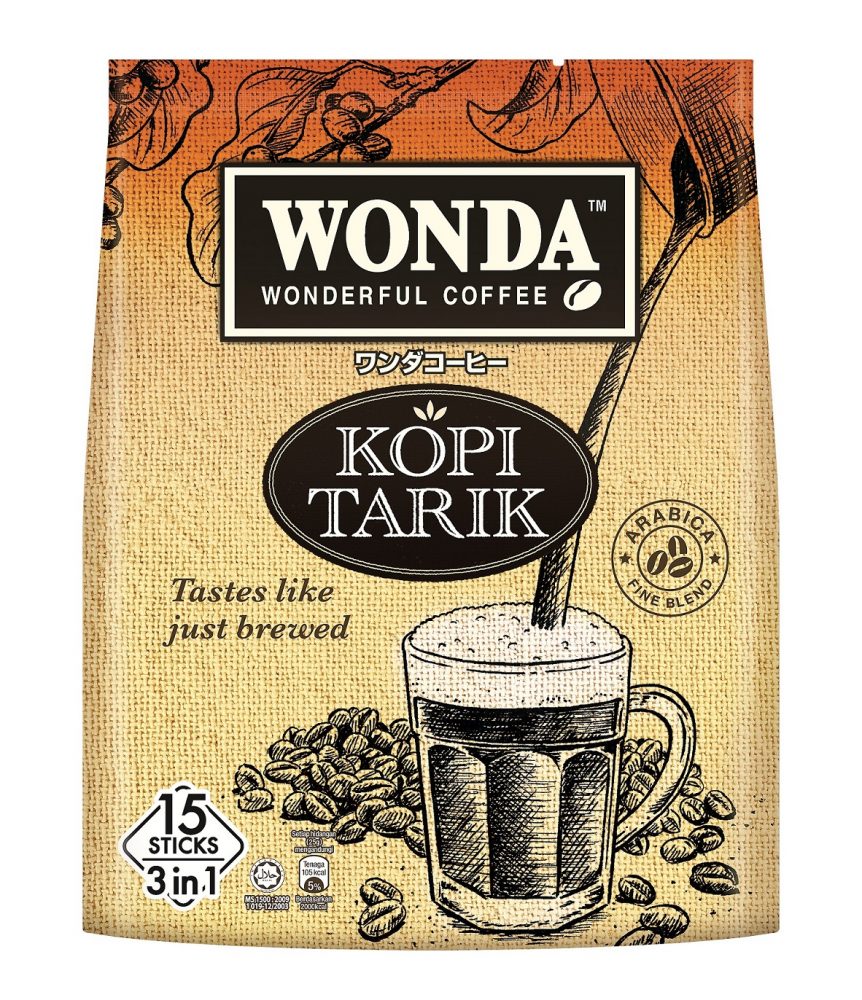 WONDA 3-in1 Premium Coffee is the brand's first 3-in-1 format in the world
Exclusive deals available through WONDA Coffee's new official store on Shopee
KUALA LUMPUR, 21 August 2019 – One of Malaysia's leading ready-to-drink (RTD) coffee brands has some hot and freshly brewed news in store for Malaysian coffee lovers. WONDA Coffee has announced its first-ever series of WONDA 3-in-1 Premium Coffee that promises to deliver great tasting coffee every time. This exciting new launch marks a very significant milestone in the brand's line-up of already WONDA-ful products as it lets fans enjoy their very own cup of WONDA Coffee anywhere, anytime, offering the premium "just brewed" taste of coffee.
As WONDA Coffee is one of Malaysia's leading RTD coffee brands, the brand has decided to launch its first 3-in-1 premium hot coffee in Malaysia. WONDA Coffee has been passionately putting effort in coffee innovation with new variants and refined retail format, since their arrival in the country. With the positive growth of WONDA Coffee ready-to-drink (RTD) range, the market has given WONDA Coffee the confidence to grow their brand even further and to expand their footprint in the powdered coffee segment.
Coffee for all occasions – WONDA 3-in1 Premium Coffee is available in three delicious variants
Suiting different coffee demands, the new WONDA 3-in-1 Premium Coffee is made with Arabica blend and fine blend that produces the premium taste just like a freshly brewed cup. Coffee connoisseurs who enjoy the "just brewed" taste of hot coffee can choose between WONDA 3-in-1 Coffee Kopi Tarik, Original and Mocha.
The WONDA 3-in-1 Premium Coffee will introduce for the very first time in the non-ready-to-drink coffee segment a Kopi Tarik variant. Never seen before in the market, with WONDA 3-in-1 Coffee Kopi Tarik, consumers can savour the smooth, creamy and full-bodied taste along with the distinct aroma of coffee. Pair your WONDA 3-in-1 Coffee Kopi Tarik with local favourites like curry puff, nasi lemak and roti bakar to get a mamak style feel, whether you are at home or in the office.
WONDA 3-in-1 Coffee Original carries together the perfect blend of coffee and milk for an authentic hot coffee experience whereas WONDA 3-in-1 Coffee Mocha brings together the harmonious combination of coffee and chocolate, making it an irresistible hot coffee treat.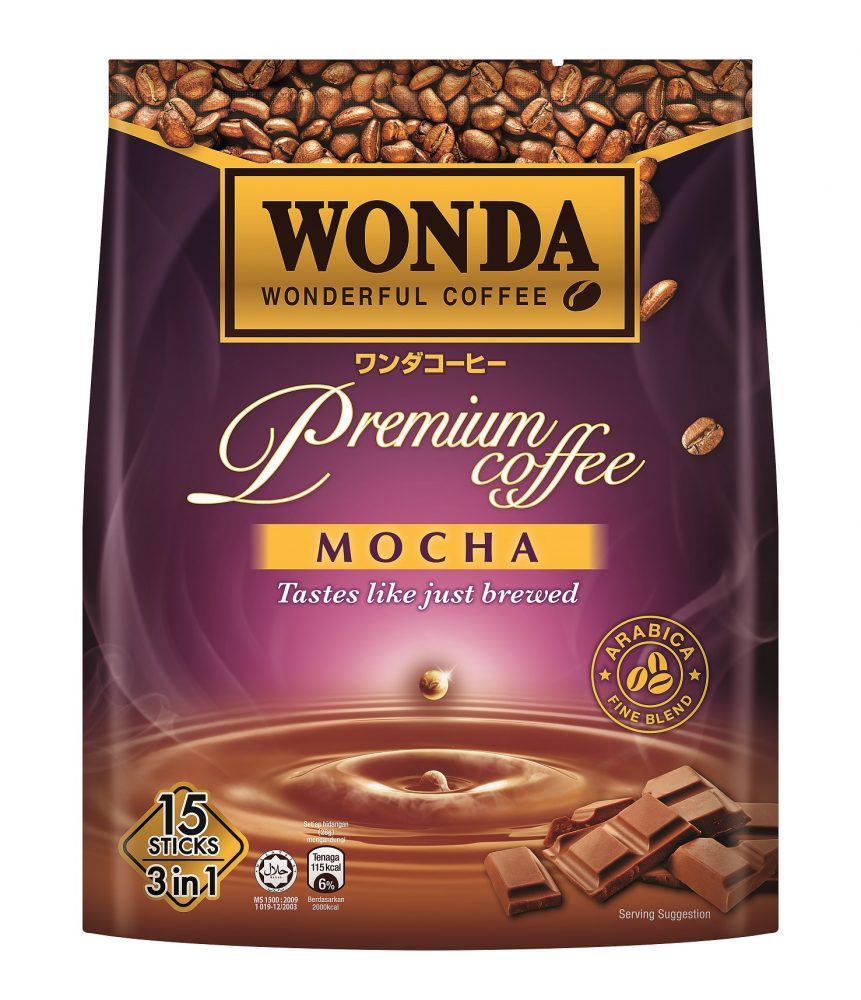 "Enjoying a steaming cup of coffee in the morning is a ritual that most Malaysians practice daily and for some, coffee-making helps us kickstart the day by putting our minds into action. We recognized that many WONDA Coffee fans and consumers wanted that from the brand to be able to make their very own cup of WONDA Coffee. This is why we are so excited about this launch as it gives WONDA Coffee fans a chance to start their day with the WONDA 3-in-1 Premium Coffee," explains Santharuban T. Sundaram, Senior Vice President of Marketing and Alternate Business at Etika Sdn Bhd.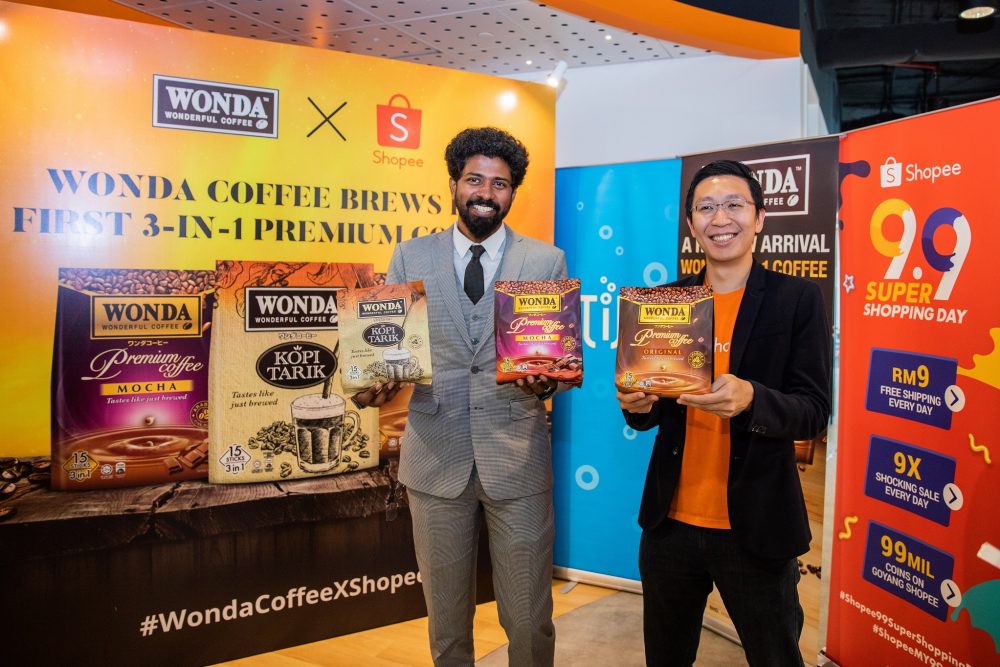 WONDA Coffee partners with e-commerce platform Shopee for exclusive deals on their latest WONDA 3-in-1 Premium Coffee
Making things more convenient for fans, WONDA Coffee has also launched its official store on Shopee Malaysia, one of the country's leading e-commerce platform. In conjunction with the launch of WONDA 3-in-1 Premium Coffee, from 22nd to 24th August 2019, WONDA Coffee will be offering the first 300 consumers RM5 off on their WONDA 3-in-1 Premium Coffee purchases through a first-come-first-serve basis. This exciting introductory promotion will run for a consecutive period of 3 days, followed by other loads of exclusive deals and promotions that will take place until October so stay tuned on https://shopee.com.my/m/wonda-coffee.
Santharuban explained that the partnership with Shopee extends the brand's reach and provides consumers with greater convenience as it enables Malaysians to conveniently top up their WONDA 3-in-1 Premium Coffee products via Shopee whenever they need a quick refill.
"Malaysians love their coffee, and enjoying a cuppa has become part of our morning routine. Many even go on to enjoy a second cup in the evening. We are excited to have a dynamic brand like WONDA Coffee partner with us. Being an e-commerce platform, we understand the need for convenience that consumers today demand. The WONDA 3-in-1 Premium Coffee serves to provide consumers on-the-go just that! Coffee enthusiasts will be pleased to know that they can choose from a selection of three variants; each offering a different palate experience. Plus, the launch comes at an opportune time as Shopee is having its 9.9 Super Shopping Day until 9 September. Shopee's flagship shopping event brings an increase in customer traffic, which will translate to maximum exposure for the all-new WONDA 3-in-1 Premium Coffee," said Tan Ming Kit, Category Manager, Shopee Malaysia.
With this new game-changing launch, WONDA Coffee plans to release better deals ahead and to bring more exciting products in future to fans. "We can't wait for fans to try this new sensation by WONDA Coffee as we are confident that consumers will appreciate the convenience and "just brewed" taste that the new WONDA 3-in-1 Premium Coffee brings," concluded Santharuban.
For more information on WONDA Coffee's future activities, please visit https://www.facebook.com/WondaCoffeeMalaysia.