Ezaki Glico Co., Ltd., the company behind the Pocky stick, has introduced Pocky Cendol to celebrate all things Malaysian in conjunction with the country's 62nd Independence Day. Cendol is a popular "iced sweet dessert that contains droplets of green rice flour jelly, coconut milk and palm sugar syrup." – Wikipedia
Pocky Cendol, the first Pocky flavour exclusively for Malaysia, is available on Shopee.
In Singapore, the same company rolled out two local flavours in collaboration with the local chain Ya Kun Kaya Toast.
Pocky X Ya Kun Signature Kaya Toast flavour is made exclusively for Singapore. The iconic Pocky stick contains the favourite local Singapore Kaya Toast made with classic ingredients of pandan & coconut.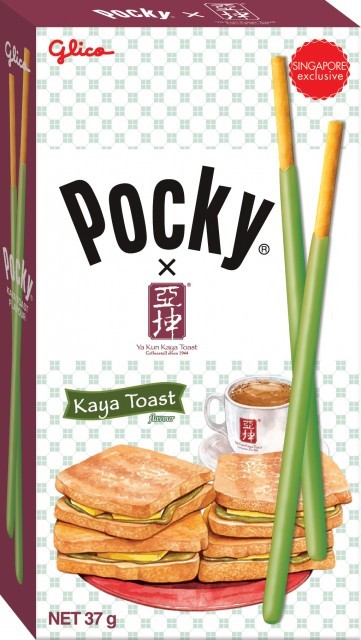 Also available is Pocky X Ya Kun Signature Kopi O flavour for Singapore only.
We predict not just Pocky but other food and drink brands will continue to innovate with local flavours to tap into consumer pride in local flavours and the yearning for more fun and unique flavours.