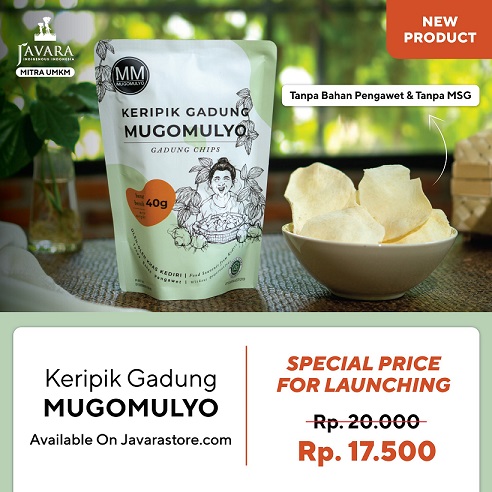 Javara Indonesia, which works across the supply chain to sustain Indonesia's forgotten food biodiversity, has recently launched Keripik Gadung Mugomulyo. This is not the ordinary cassava chip (singkonh) but one that is made from Dioscorea hispida (gadung or Indian three-leaved yam). Known to be poisonous when fresh, careful processing is required to render it edible.
This special Indonesian chip from Kediri in the province of East Java is free from preservatives and MSG.
Now available on Javarastore.com.