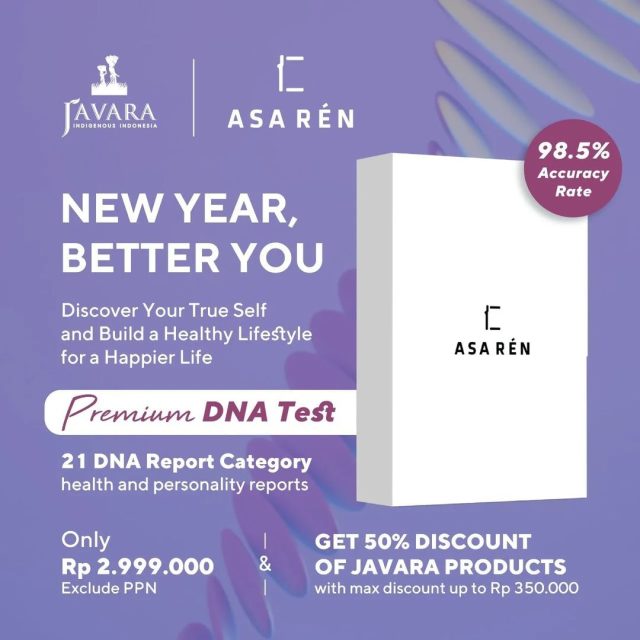 Javara, which is known for its mission of bringing sustainable and healthy food & wellness products to consumers, has partnered with Asa Ren. Asa Ren is a lifestyle based-genetic platform that focuses on holistic approach on medical genetics.
DNA test (genetic testing) is becoming more prevalent in Southeast Asia as the cost of genetic testing has declined over the years. DNA testing opens up the door to personalized nutrition programs, which Javara, through its organic products, can play a role.
This premium DNA test package includes a special 50% discount on Javara products with a maximum discount up to IDR 350,000.