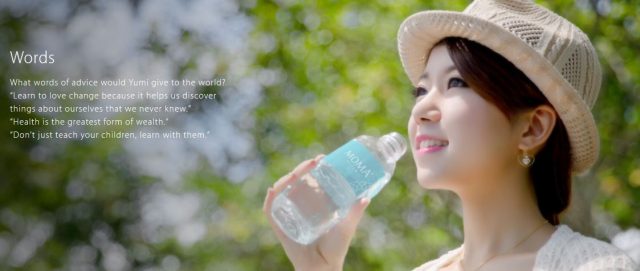 Japanese-inspired bottled water has become a trend in Malaysia lately. First we have the Jayze Izumi This is Water with pH 8-8.5 alkaline water and now we have Yumi's MOMAwater.
Alkaline water – Jayze Izumi

Jayze Izumi, a model-actor-film-maker, first come up with the concept for The is Water after finding it hard to get alkaline water in Malaysia. According to the model who has been in and out of work in Malaysia, most of the water in this region is 'acidic or neutral at best.' He felt a great need for alkaline water as according to him in an interview with The Malay Mail, 'in Japan, we care a lot about our water and in particular, alkaline water. We don't just drink it, we use it for various purposes, from cooking to praying. To make soba, for example, you must use alkaline water.'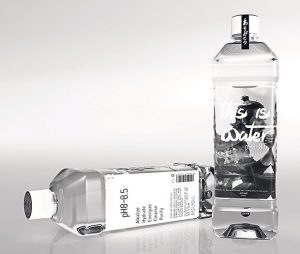 MOMAwater by Yumi – 100% safe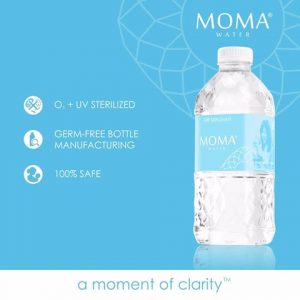 MOMAwater from Sibu, Sarawak is said to be the 'safest bottled water.' The water has 99.9% purity,  O3+UV sterilization and stored in high quality acetic-acid free bottles. MOMAwater uses  industrial RO purification to remove all microscopic ions, minerals and heavy metals.  It claims to be suitable for expectant moms and children.
Story to tell
Similar to Jayze Izumi, Yumi, a Japanese, who followed her husband to migrate to his hometown in Sibu has her image imprinted on the bottle. Both Jayze Izumi and Yumi are good looking. Naturally, the founder is also the product endorser.
The marketing message of This is Water and MOMAwater evokes the message of purity and style. MOMAwater goes one step ahead with a story about Yumi.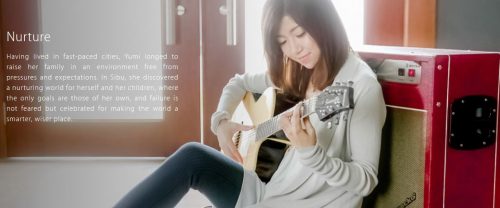 Yumi seems to live a life that is the envy of urban folks in the Klang Valley who have to brace the monstrous traffic jam everyday and long working hours. Yumi's life in Sibu is less hectic. She does not stop there. Yumi, according to the website, is a quintessential modern entrepreneur mom.  She is 'a confident mother, a consummate cook, an adept Japanese language teacher, and the proud owner of Sibu's leading blog shop, Sakura Box'.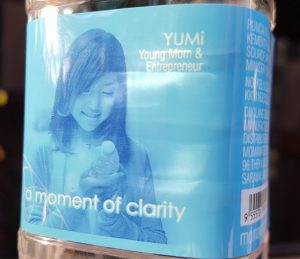 Yumi 'makes it a point to cherish every moment, by appreciating the beauty in the smallest things,' which is reflected in the bottle design and the costumes worn by the promoters flashing a friendly smile.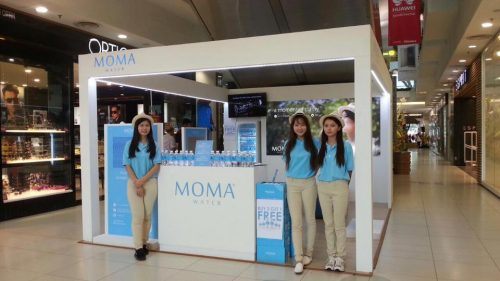 This reminds me of Pocari Sweat's marketing in Indonesia, which features Haruka Nakagawa, a member of the idol group JKT48, which stresses the cuteness factor.

Product with the Japanese element sells in Malaysia but they tend to come with either the premium image (Shojikiya) or the discount image (Daiso). This is Water is priced at a premium at RM 5.90 for a 500ml bottle at Cold Storage, which is even more expensive than Evian. In contrast, the 300ml MOMAwater only sells or RM 0.60 at Giant, while the 1.5L is priced at RM 2.29.
For a newcomer liker MOMAwater selling in the mainstream grocery channel such as Giant, it has to compete with other well known local brands. It would be more prudent to focus on Japanese restaurants and Japanese food outlets to accentuate its Japanese element.