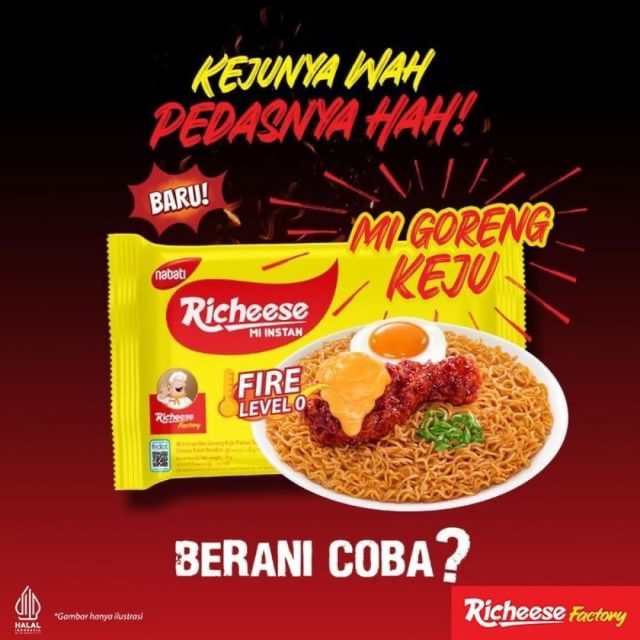 Richeese, known for its cheese wafer, has extended the brand into the instant noodle segment in Indonesia with the launch of Richeese Mie Goreng Keju or Richeese Cheese Flavoured Fried Noodle.
The new cheese flavoured instant noodle is a natural move for the Richeese brand of Nabati Group well known for innovating with cheese-based products including wafer. Nabati Group's fast food arm Richeese Factory is also famous for its cheese sauce.
The new Richeese Mie Goreng Keju allows Nabati Group to tap into the meal and snacking occasions where instant noodles are popularily consumed. Indonesia is the second biggest market for instant noodle in the world.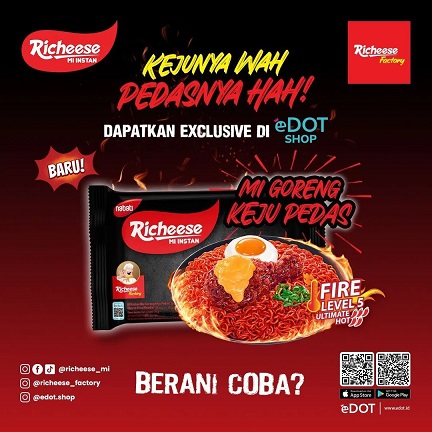 Richeese instant noodle range comprises three fried noodle dishes (Mi Goreng Keju and Mi Goreng Keju Pedas) with 3 spicy levels of 0, 3 and 5 as well as three noodle soup dishes (Ramen Keju and Ramen Keju Pedas) with the fire levels of 0, 3 and 5.