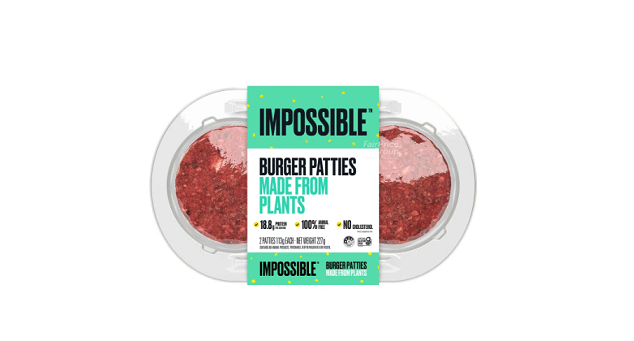 Country Foods, a wholly-owned subsidiary of SATS Food Services and one of Singapore's primary food importers, distributors and manufacturers, has reported the Singapore launch of the new Impossible Burger Patties Made from Plants.
The new two quarter-pound patties come in a recyclable packaging for burger fans to build their own classic or gourmet burgers at home. They just need to simply preheat on the grill or pan, season and cook to taste.
A 113g Impossible Burger Patty has 29g protein and no cholesterol.
Each pack comes with 2 patties at 113g each and is available at NTUC FairPrice, DFI Retail Group and RedMart.