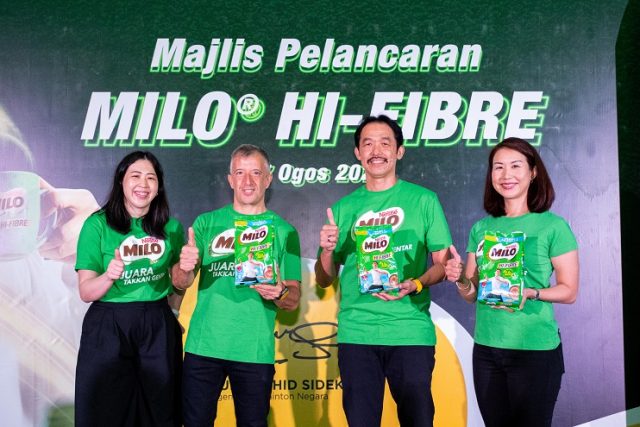 Badminton legend Datuk Rashid Sidek's active lifestyle and passion is being fueled by the new MILO® HI-FIBRE which is high in fibre and with the great MILO® taste for all to enjoy
Kuala Lumpur, August 17, 2022 – Datuk Rashid Sidek joins forces with MILO® on a mission to energise Malaysians to bravely step forward with the new MILO® HI-FIBRE. Having made the nation proud with his numerous accomplishments in a decades-spanning career as Malaysia's legendary badminton player, Datuk Rashid Sidek is now taking another brave step forward to continue championing an active lifestyle with the nutrition and energy of the new MILO® HI-FIBRE as his MILO® of choice that fuels the next chapter of his life.
MILO® HI-FIBRE is a new addition to the growing range of MILO® products with additional nutritional benefits of high fibre content, while maintaining the goodness of Malaysia's favourite blend of malt barley, milk and cocoa with essential vitamins and minerals. Each serving (30g) of MILO® HI-FIBRE contains 3.7g of fibre, which fulfills 12% of daily fibre needs[1]. Dietary fibre is a critical component of a wholesome, balanced diet to maintain digestive function. Additionally, this new product contains only about half a teaspoon of sugar (sucrose)[2] per serving, suitable for those who seek less sugar options in their diet. Even with this combination, Malaysians will be able to appreciate the iconic MILO® taste that they love.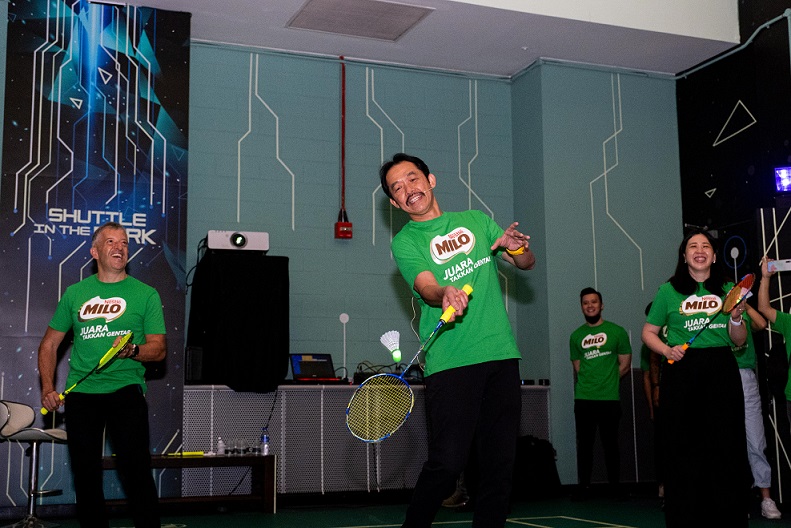 "Having grown up on MILO®, I am pleased that MILO® too has evolved with me to meet my needs as an adult today. MILO® HI-FIBRE gives me the energy to carry out my daily activities. On top of staying active with my family, I keep my days busy coaching young badminton players and passing onto them the skills and values that I learned from my time as a competitive player. It is such a good fit with my lifestyle, not to mention its high fibre content that helps me maintain good nutrition and the great chocolatey MILO® taste that is less sweet just to my liking," said Datuk Rashid Sidek.
Sharing the excitement over Datuk Rashid Sidek's ambassadorship on MILO® HI-FIBRE, Ng Su Yen, Business Executive Officer – MILO® Business Unit, Nestlé (Malaysia) Berhad remarked, "A badminton legend who is also a hero of the rakyat, Datuk Rashid Sidek embodies the spirit and values of a MILO® champion, one who keeps going no matter the odds and whose courage has shot him to great heights. We are proud to welcome Datuk Rashid Sidek to team MILO® and together, we wish to inspire other Malaysians to bravely step forward with the energy of MILO® HI-FIBRE and take on challenges with confidence."
Ng added, "We are delighted to introduce MILO® HI-FIBRE as part of our ongoing commitment to our brand purpose by innovating nutritious offerings to meet the evolving consumer needs, tastes and preferences. Being active with good nutrition is essential, particularly to adults. With MILO® HI-FIBRE, we want to help further meet their daily nutritional needs with the great MILO® taste that they love for them to win in their busy days and active lifestyles."
MILO® HI-FIBRE also meets the Healthier Choice Logo criteria outlined by the Ministry of Health Malaysia. It is lower in total sugars and fat, while higher in fibre compared to other products without the Healthier Choice logo in the same malted powder drink category.
Available in two formats – 900g soft pouch packs and 30g stick packs (a packet of 12 stick packs) – MILO® HI-FIBRE can be purchased at stores near you or online via your preferred e-commerce sites. To discover the goodness of MILO® HI-FIBRE, go to https://www.milo.com.my/milo-hi-fibre.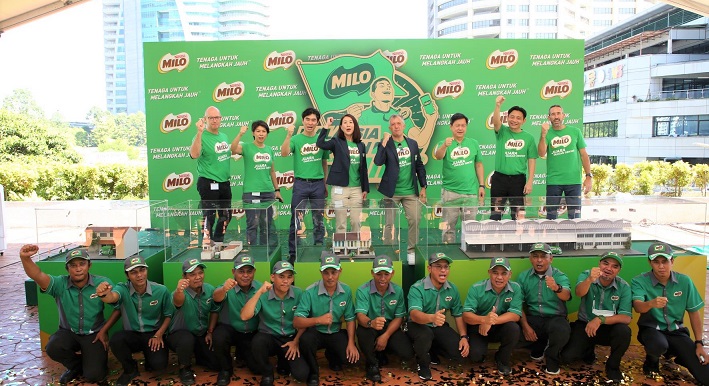 [1] Based on 30g of fibre per day. Recommended Nutrient Intakes for Malaysia 2017 recommends 20-30g fibre per day.
[2] 2.9g sucrose per serving, 1 teaspoon = 5g. MyHealth website, Ministry of Health Malaysia.
Click here to buy on Shopee Malaysia.