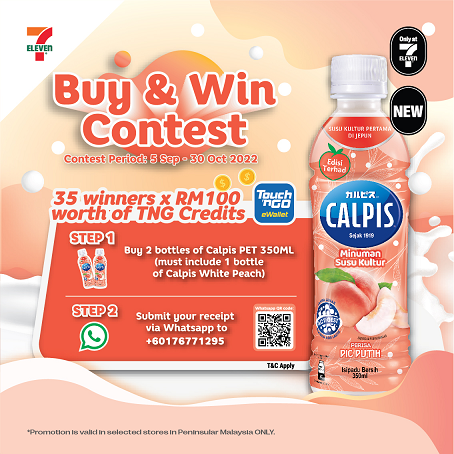 Etika has introduced a limited edition Calpis White Peach cultured milk drink in Malaysia. When you drink Calpis, you stand a chance to win exciting prizes.
Follow these simple steps to join the contest
Step 1: Buy 2 bottles of Calpis PET 350ML (must include at least one bottle of Calpis White Peach)
Step 2: Submit your receipt via WhatsApp to +60176771295
Contest ends 30th October Terms and conditions: https://bit.ly/CalpisWhitePeachContestTnC 
Go grab yours now at the nearest 7-Eleven store while stocks last, get a taste of that juicy peachy goodness.
The company is running a program to educate consumers about probiotics and prebiotics, which is a topic that still confuses a lot of consumers. Click here to know more about the differences.