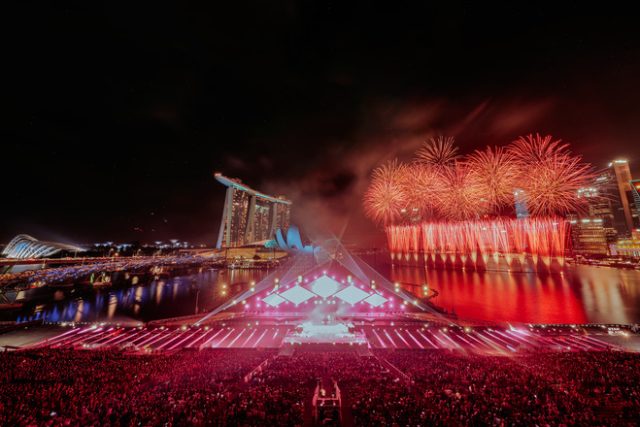 Singapore, 1 January 2023 –  At the stroke of midnight, Singapore ushered in 2023 with the highly-anticipated countdown fireworks at the Marina Bay Singapore Countdown 2023, presented by the Urban Redevelopment Authority. Making its return after a two-year hiatus, the spectacular fireworks heralded renewed hope and exuberance for Singapore in the new year.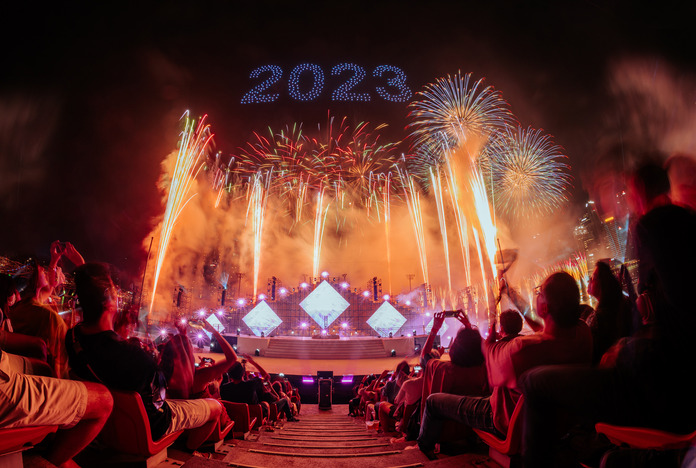 On New Year's Eve, revellers from Singapore and abroad gathered in the liveliest part of the city centre to immerse in the festivities. Spirits ran high from day to night, as an exciting line-up of programmes and activities took place around Marina Bay. A musical extravaganza at STAR ISLAND featured award-winning fireworks that dazzled the crowd, while the inspiring Share the Moment light projections warmed the hearts of many. Visitors were also treated to fun-filled activities at After Hours @ The Lawn and The Great Bay Fiesta, delightful performances at Let's Celebrate 2023 and Come Together: The Next Wave, and enthralling light installations at Brightening Lives 2023.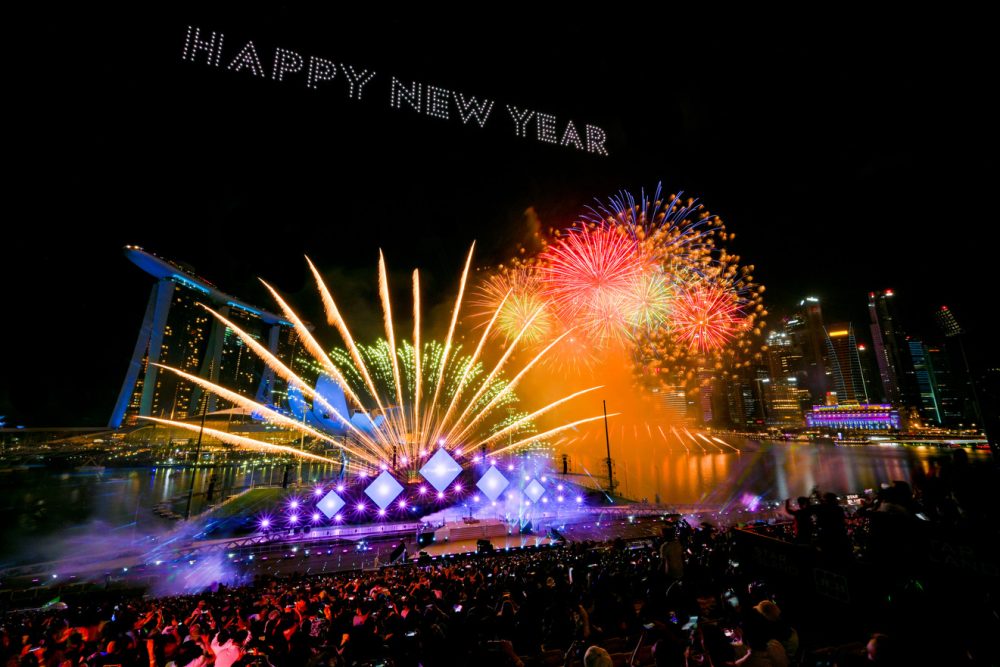 Finally, at the stroke of midnight, revellers feasted their eyes on a spectacular seven-minute fireworks display accompanied by a dazzling drone show, and welcomed 2023 with a bang.