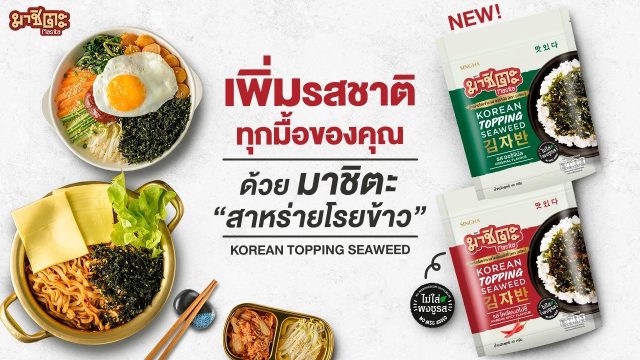 Boonrawd Trading Co Ltd, the company behind the Masita seaweed snack brand, has launched 2 new products namely Big Size Korean-style roasted seaweed, original flavor, size 20 grams and Seaweed Rice Seasoning, size 40 grams in two flavours – Original and Korean Spicy.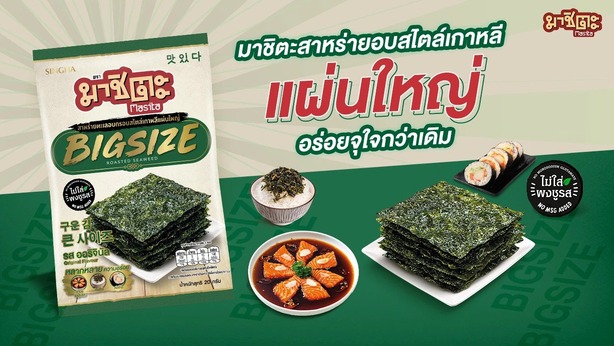 The Big Size Korean-style roasted seaweed is the largest in the market and comes with a full flavor and aroma of sesame oil.
Masita is expected to boost the consumption of products more in line with the Korean food culture, which influences Thai people to use roasted seaweed as one of the key ingredients. For example, they eat roasted seaweed with grilled food, pickled salmon, or make seaweed rice (kimbap).
In addition, seaweed rice seasoning is one of the most popular menu items among consumers, enhancing the taste of any meal or favorite menu as well.
The overall seaweed market in 2022 is worth about 2.3 billion baht and expands 24.1% year on year. The roasted seaweed segment has a larger market share, as consumers are more health conscious. Masita has a strong market share in Korean-style roasted seaweed at 33.8% (source: Nielsen, August 2021 – July 2022).