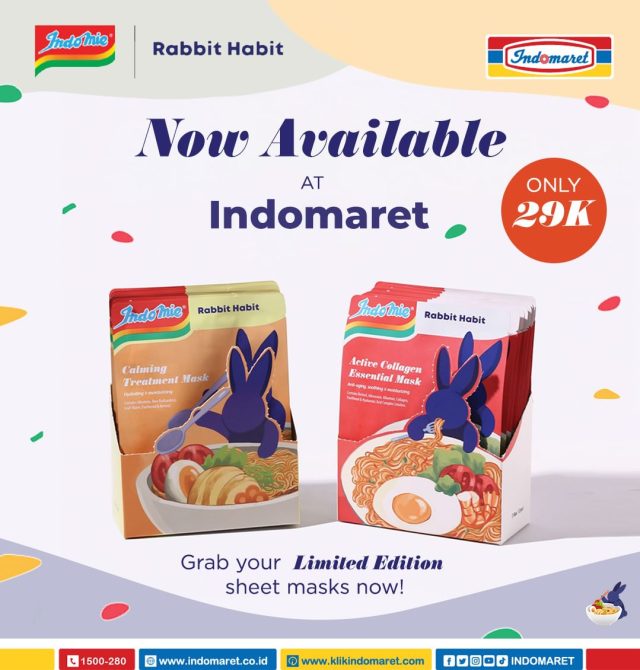 Indomie, Indonesia's top instant noodle brand, has collaborated with the local Indonesian beauty brand Rabbit Habit to launch a co-branded sheet mask. Indomie is turning its instant noodles into a lifestyle brand for Gen Z and millennials who are beauty users and also instant noodle consumers.
Available through Indomaret, the new Indomie x Rabbit Habit comes in two variants named after Indomie's fried noodle and soup noodle.
Indomie Goreng Active Collagen Essential Mask
Indomie Kuah Calming Treatment Mask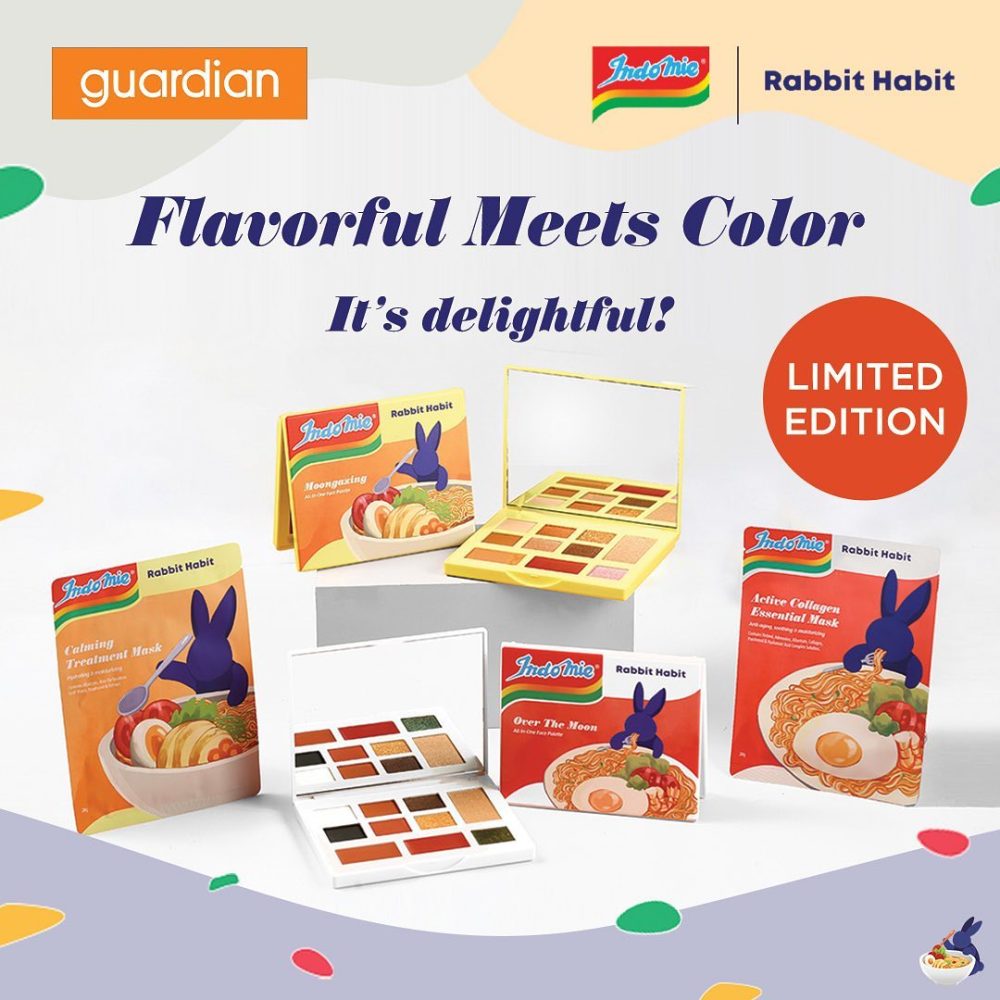 Available at Guardian is the Indomie x Rabbit Habit Moongazing All-in-One Face Palette and Over The Moon All-In-One Face Palette.