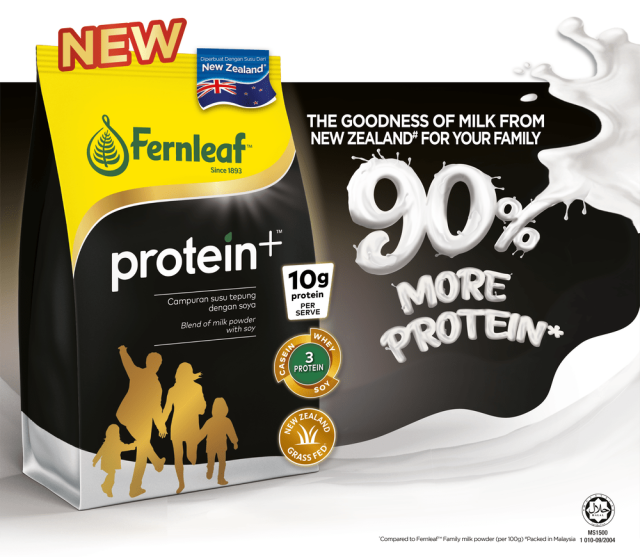 With all of today's modern conveniences and technology, it's more important than ever to get the proper nutrition to keep up with your growth and active lifestyle. Even though all nutrients are essential for growth, there are three types of nutrients for growth that you must be aware of: carbohydrates, fats, and proteins. When we talk about protein these days, many people envision someone with large muscles leaving the gym after a workout. Although the statement is correct in principle, the function of protein in our bodies extends beyond muscle building. Protein is in fact a crucial component of any diet, whether for adults or kids, as it serves as one of the main building blocks of the cells in our bodies. 
Fernleaf Protein+ milk powder is one of Fernleaf's newest products, introduced recently in Malaysia, that aims to help, and support Malaysians' protein requirements. Irene Cheah, Marketing Director of Fonterra Brands (M) Sdn Bhd said, "Fernleaf Protein+ milk powder, a delicious and creamy high protein blend of milk powder and soy is suitable for the whole family from age 1 and above. It contains three types of protein that can help Malaysians to have adequate protein for their body, as part of a balanced diet."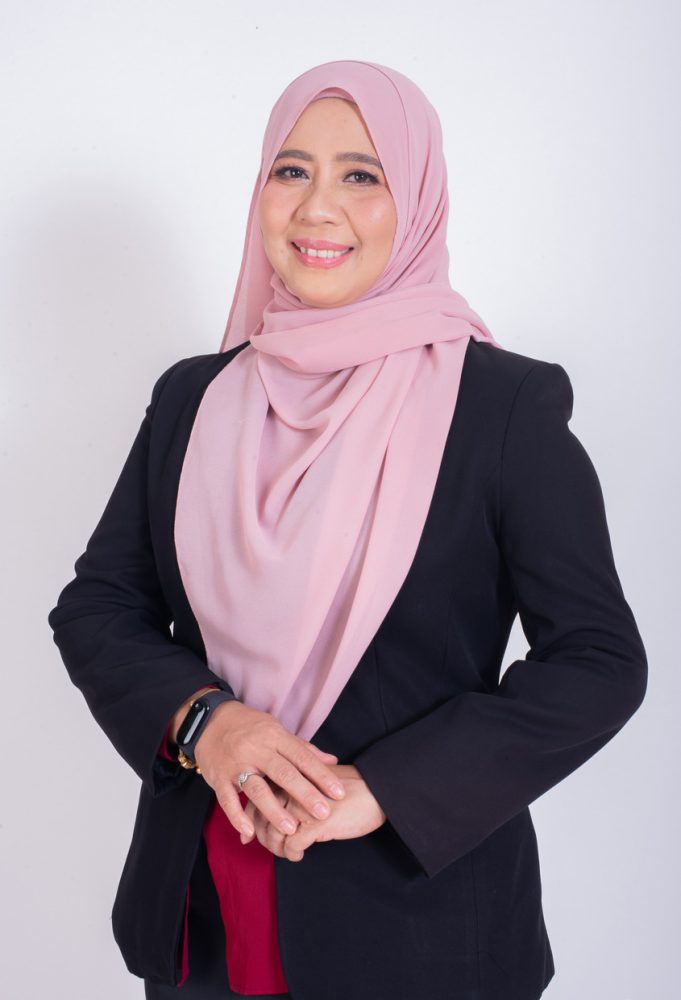 Even though most people understand the basics of protein, many are unaware that inadequate protein intake can impact the growth and operation of our cells. Nutritionist Surainee Wahab has outlined five main reasons why Malaysians should ensure that they consume adequate protein daily.
MAINTENANCE OF TISSUES –

Our bones, muscles, skin, nails, and hair are all made from protein. Apart from repairing damaged cells, formation of hormones and enzymes, and transporting oxygen into red blood cells, protein also helps the body to build muscle mass, which makes it an important macronutrient to be consumed as an energy source on a regular basis along with right amounts of carbohydrates and fats. 

SUPPORTS THE BODY DEFENCE SYSTEM –

For both adults and children, getting enough protein helps the body to repair itself and recover from injuries. Protein also helps to support the body defence system to prevent unwanted infections and illnesses. Protein deficiency and malnutrition can have devastating effects on a person's health, ranging from stunted growth and muscle loss to lowered body defence and problems with the heart and lungs.

OUR BODIES DO NOT NATURALLY PRODUCE ESSENTIAL AMINO ACIDS –

Since our bodies do not produce essential amino acids, it must be consumed through diets containing protein. Essential amino acids are important to ensure our body can function at an optimum level. 

HELPS MAKE A MEAL MORE SATIATING –

High-protein foods such as protein-enriched dairy products help to make it easier to achieve the recommended daily intake, especially in cases where there is a lack of appetite, meal skipping, or picky attitudes towards food. Protein helps make a meal more satiating and supports in maintaining a healthy weight.

BUILDING BLOCK FOR MUSCULAR GROWTH –

A high-protein diet aids in muscle gain. Protein is the fundamental building block for muscle growth. You can improve your muscle-building results by combining appropriate workout with a proper protein-rich diet. That is why protein is frequently associated with bodybuilders, gyms, and massive biceps.
"Milk is a great source of high-quality protein as it contains all the essential amino acids needed for the body to function optimally. Often, milk consumption is associated with numerous health benefits, including an increased intake of beneficial vitamins and minerals like calcium and phosphorus, which can help to build and maintain healthy bones and muscle mass,. Milk can also be fortified with vitamin D, which aids in calcium absorption," said Surainee.
Cheah further explained the rationale behind the new product development and launch: "As a global dairy nutrition company with strong presence in Malaysia for almost 50 years, Fonterra is constantly innovating to meet the nutritional needs of everyone in the family. Our ambition over the years is to make a difference in the lives of 30-over million Malaysians and help to build a healthier society. With our well-loved family brand, Fernleaf, we bring the goodness of New Zealand dairy to Malaysian households, providing nutritious yet affordable products that contribute to a balanced diet."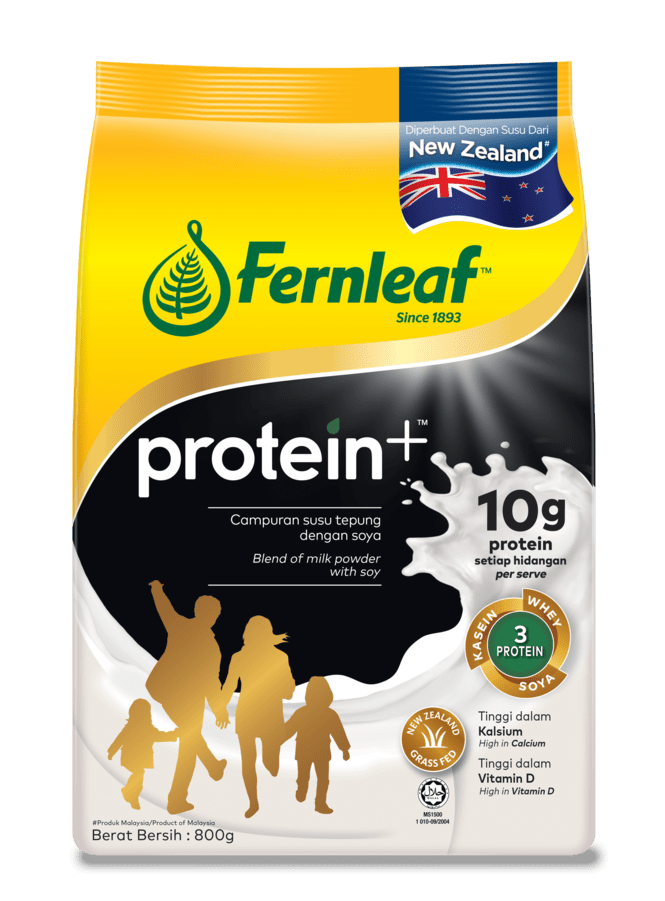 Start your day energised. Drink a glass of nutritious milk today! Introducing the new Fernleaf Protein+ milk powder, made with a unique blend of milk from New Zealand grass-fed cows, and three types of protein (whey, casein, and soy). Fernleaf Protein+ milk powder is delicious, creamy and is suitable to be enjoyed by the whole family from 1 year old and above. Each glass of Fernleaf Protein+ contains 10g of protein, which is 90% more protein than regular milk powder*. It is enriched with calcium, vitamin B2, and vitamin D, supporting you to meet your daily protein and nutritional needs!  
Fernleaf Protein+ is available in two convenient sizes: 800g pouch (RM31.00) and 280g pouch (RM11.70). Though we can obtain protein from a variety of foods, including fish, chicken and eggs, by complementing our diets with protein-rich foods like Fernleaf Protein+ milk powder, however, we no longer have to devote a significant portion of our mornings for prepping and cooking. With a price of around RM1.40 per glass, everyone now has an affordable option for adequate daily protein intake and can reap the health benefits of a high-protein diet. To prepare, add three tablespoons of Fernleaf Protein+ milk powder to one glass (200ml) of warm water and stir well. You can drink it as is or make it into a popsicle, smoothie, protein bar, or many other things so you can enjoy it anywhere and at any time. 
Fernleaf Protein+ is now available on Shopee (Fernleaf Official Shop) and Lazada (Fernleaf Flagship Store), as well as at major hypermarkets and stores nationwide.
*Referring to Fernleaf Family milk powder, per 100g