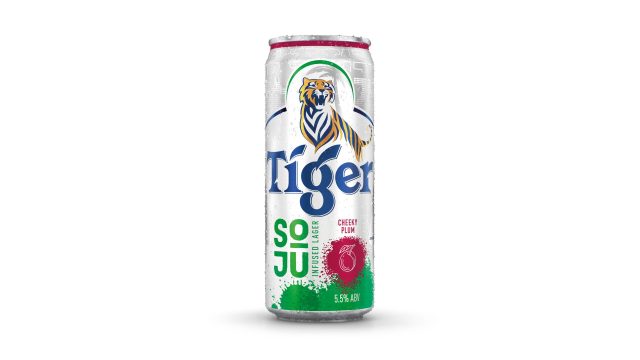 Heineken has launched Tiger Soju-Infused Lager in Singapore. The new soju-infused lager is Heineken's take on the South Korean somaek drink, which is a blend of soju and beer.
Tiger Soju-Infused Lager is available in Gutsy Grape and Cheeky Plum flavours. The alcohol content is 5.5%.
Tiger Soju-Infused Lager offers drinkers with a lower alcohol alternative to flavoured soju, which usually has an average alcohol content of 12-14%. Heineken's latest soju-infused lager has strong potential to ride the current popularity of flavoured soju.