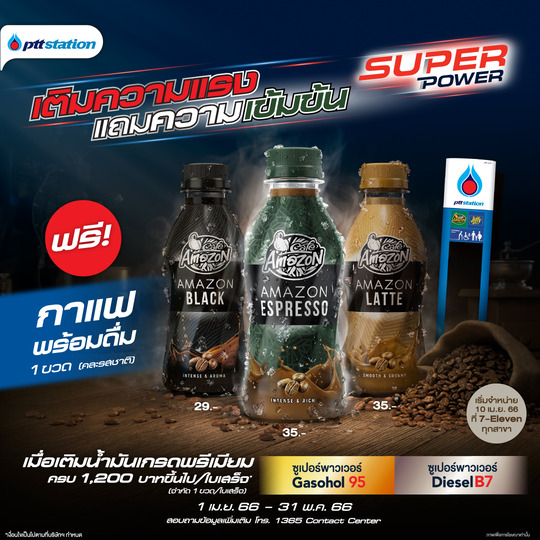 PTT Oil and Retail Business Plc (OR), the operator of Café Amazon, and Boonrawd have launched their first collaborative product. The new RTD coffee is sold under the Café Amazon brand and comprises three products (200ml) – Amazon Black (THB 29), Amazon Espresso (THB 35) and Amazon Latte (THB 35).
Both companies have entered into a joint venture to make and distibute RTD beverages. The joint venture leverages on each other's strength in coffee and tea.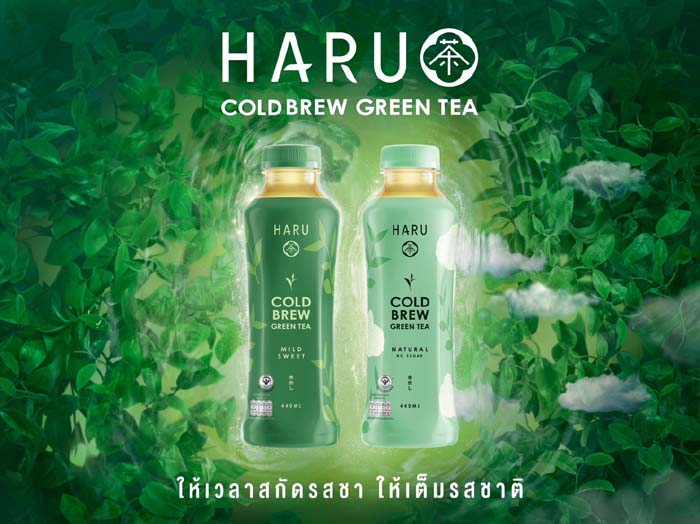 The joint venture has also released Haru Cold Brew Green Tea, tapping into Singha's tea experise. Boonrawd Brewery subsidiary Boonrawd operates Singha Park, a green tea plantation in Chiang Rai, through Maruzen Foods (Thailand) Co., Ltd. Maruzen Foods (Thailand) is a joint venture between Boonrawd Brewery and Japan's Maruzen Tea.
Haru Cold Brew Green Tea (440ml) is priced at THB 30 and is available in sugar-free and mild sweet variants.
Haru Cold Brew Green Tea and the RTD coffee beverages will be sold through 7-Eleven first.