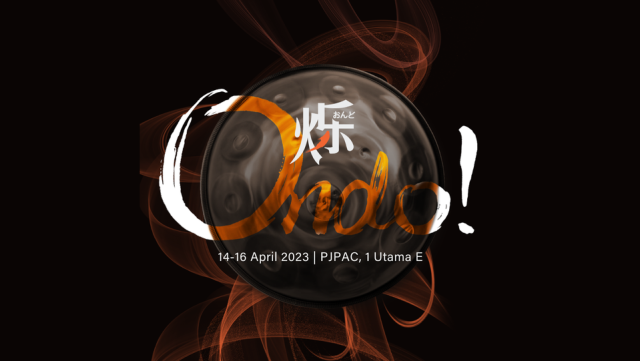 The handpan is a unique instrument that blends percussion and melody, creating soft, long-lasting, and ethereal sounds that convey emotions and transport listeners to their own natural spaces. Hands Percussion and Ondo Handpan Studio collaborate to overturn preconceived notions of the handpan and create a concert fusing classical and modern art, exploring space and time from mountain tops to ocean depths.
Ondo! runs for three days from April 14th to 16th for four performances at the Nero Event Space in PJPAC. Phang Jian Hao together with HANDS Percussion members, cellist Chong Eugene, ruan and flute player HowZ, as well as trumpeter Isaac Marvin, will showcase cross-genre music collaborations and explore limitless musical possibilities.
In addition to the concert, the musicians hope to bring handpan music to the community by inviting supporting partner organizations and volunteers to join them.
Synopsis
Ondo in Japanese means temperature, referring to the fire or heat that is used to shape and stabilize the sounds of the handpan. 
In heating things up Ondo! sparks the flames of something new showing off the vibrancy of the handpan with a variety of jazzy, classical, folk and popular songs. The cello, flute, ruan, trumpet and drums add layers of texture to the rearranged and new compositions. 
The ethereal sounds of the handpan with its naturally delicate and light soothing sounds invokes melancholic sentiments, often related to meditation or a sense of calm.
Information on Performances
Date & Time:
14 April 2023 (Fri)

8:00 pm 

15 April 2023 (Sat)

3:00 pm & 8:00 pm

16 April 2023 (Sun) 3:00 pm
Venue:
Nero Event Space, Petaling Jaya Performing Arts Centre (PJPAC), 1 Utama E
S611, Second Floor, 1 Utama E, 
1 Utama Shopping Centre, Bandar Utama, 
47800 Petaling Jaya, Selangor.
TICKET PRICES                        
RM88, RM128
ENQUIRIES / Booking Hotlines:
012-779 8009 / [email protected]
Online Booking:
https://onetix.com.my/events/ondo/145  / PJPAC Box Office: 03 7732 4988
Artistic Director
Bernard Goh S.T.M.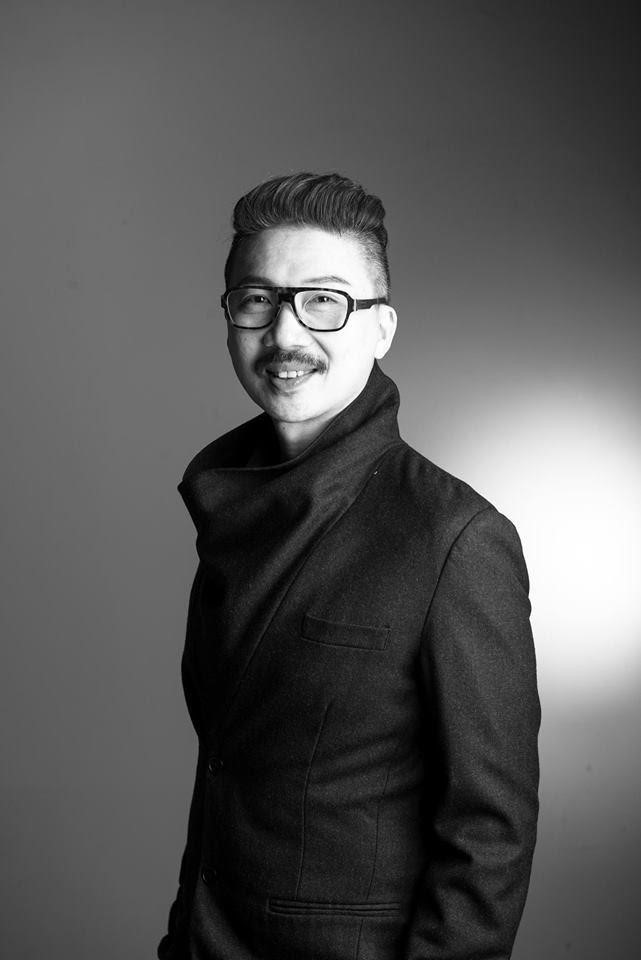 Founder and Artistic Director of HANDS Percussion. From 2017 to 2020, he was also Artistic Director for the Damansara Performing Arts Centre (DPAC). Bernard is currently the Chairman of The Federation of Chinese Associations Malaysia (Hua Zong), 24 Festive Chinese Drums Development Department.
Bernard began his artistic journey at a very young age, exposed to a variety of music and instruments when growing up. The Graphic Designer graduated from the Malaysian Institute of Arts (MIA) and was a multi-award-winning instructor of a high school brass band for 6 years. He learnt shigu drumming from Mr. Tan Fui Choong, one of the founders of 24 Festive Drums, a unique Malaysian drums performance artform recognized as a National Cultural Heritage by the Ministry of Tourism, Arts and Culture in 2009. His involvement in this national artform eventually led to the formation of HANDS Percussion in 1997. The group, after 22 years in the performing arts industry, is now a leading percussive group in Malaysia.
Bernard remains involved in the local performing arts scene through the group's many artistic productions and through collaborations with local and international artists or groups.  His passion for the industry and emphasis on evolving has led to the interpretation of Tchaikovsky's classical pieces on the gamelan, collaborations with Dafra Drums (USA & Burkina Faso), Gamelan JingGong (Bali), Max Riefer (Germany), Ben Walsh (Australia), Kamrul Hussin and Geng Wak Long (Malaysia), Temple of Fine Arts (Malaysia), Abbos Kosimov (Uzbekistan) and many others.
Music Director
Chong Eugene (Cello)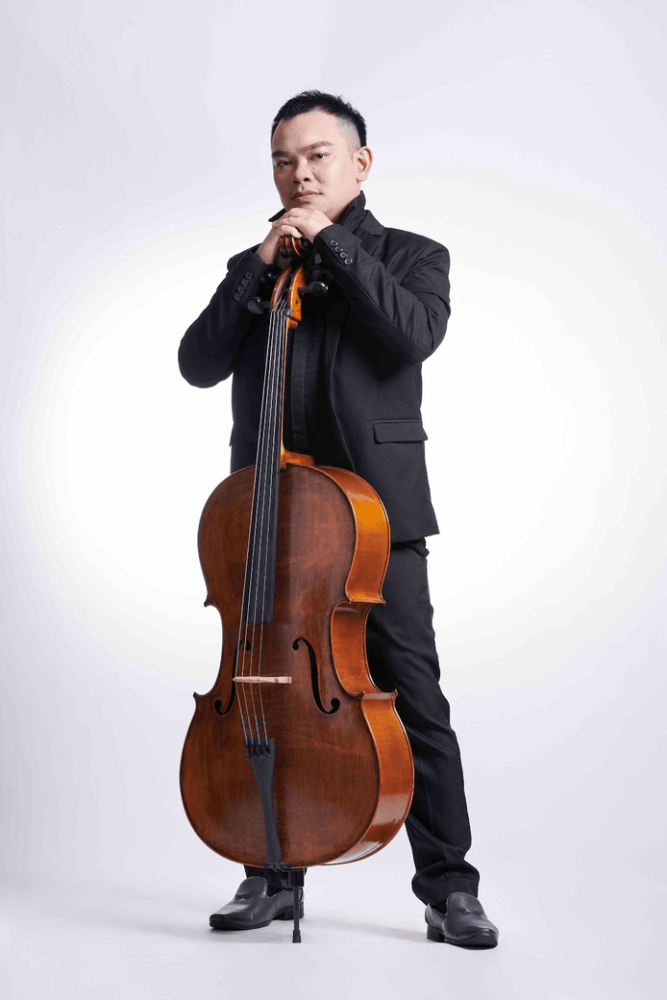 Sabahan musician Chong Eugene started his musical journey at the age of 9 with the piano, subsequently taking up the cello at the age of 15. After graduating with a Chemical Engineering degree, Eugene decided to become a musician. Eugene has been an active member of the Kuala Lumpur music scene since 2008, and has performed in the masterclass of renowned cellist, Jian Wang. Eugene is one of the founding members of the Malaysian Philharmonic Youth Orchestra, and has performed with the Malaysian Philharmonic Orchestra, the Selangor Symphony Orchestra, and other orchestras in the country. 
Eugene is also a regular performer with Bachfest Malaysia, and has performed many of Bach's works, such as Mass in B minor, St. John Passion, and his church cantatas. Aside from classical music, he has performed in many musical and theatre productions and has done commercial work for Astro Chinese Golden Melodies, pop orchestras, and bands. He has collaborated with Malaysian singers Jaclyn Victor, Vince Chong, Rozz, Anna Chong, Janet Lee, and renowned Hong Kong singers like Francis Yip. Eugene's interest and passion have also crossed into the world of Indian Classical Music, where he has performed with the Temple of Fine Arts in a variety of productions. He is currently a member of the Sixteen Strings String Quartet which actively performs in KL, and has toured around Malaysia with the group.
Featured Artist
Phang Jian Hao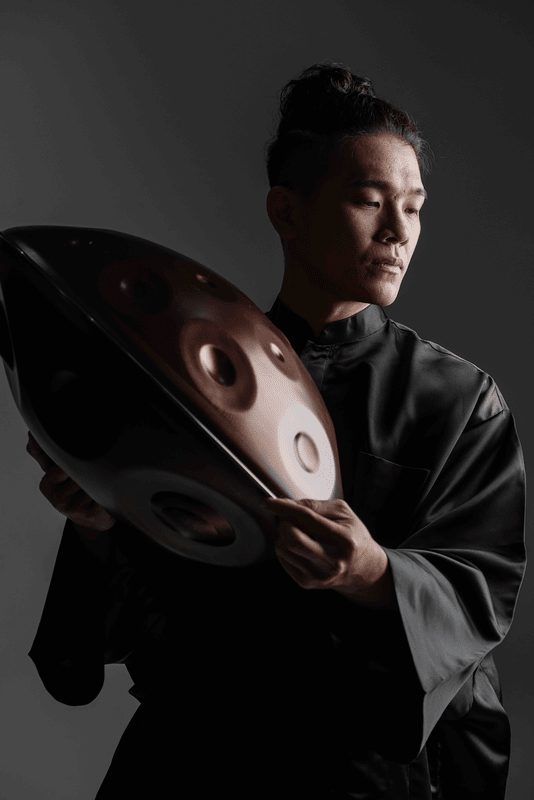 At the early age of 13, Jian Hao joined the 24 Festive Drums troupe of the school, under the tutelage of Mr. Bernard Goh, the founder of the famous local percussion group, HANDS Percussion (HANDS). In 2016, he graduated from university and was successfully recruited as a full- time professional drummer by HANDS. 
Up to now, Jian Hao has also learned diverse percussion instruments because of the opportunities given by HANDS. He learned Malay drum, gendang, from famous local drummer, Mat Din Hussin; western percussion performance from Tan Su Yin, a well-known local percussionist; West African percussion from Olivier Tarpaga; and Balinese gamelan with I Wayan Sudirana, a renowned music arranger from Bali. Jian Hao also has the experience of performing in many countries, including Holland, Belgium, United Arab Emirates, Taiwan, Georgia, Singapore, China, Indonesia and others. 
As for the handpan, he consulted with international handpan players online, and experimented on his own to create his own way of teaching the handpan. He wrote his first song "Satu" during MCO and the lyrics were composed by Bernard Goh and Zamzuriah Zahari. In addition, Jian Hao has composed many short pieces which he has shared on his personal social media accounts.
Guest Artists
Howz (Ruan & Flute)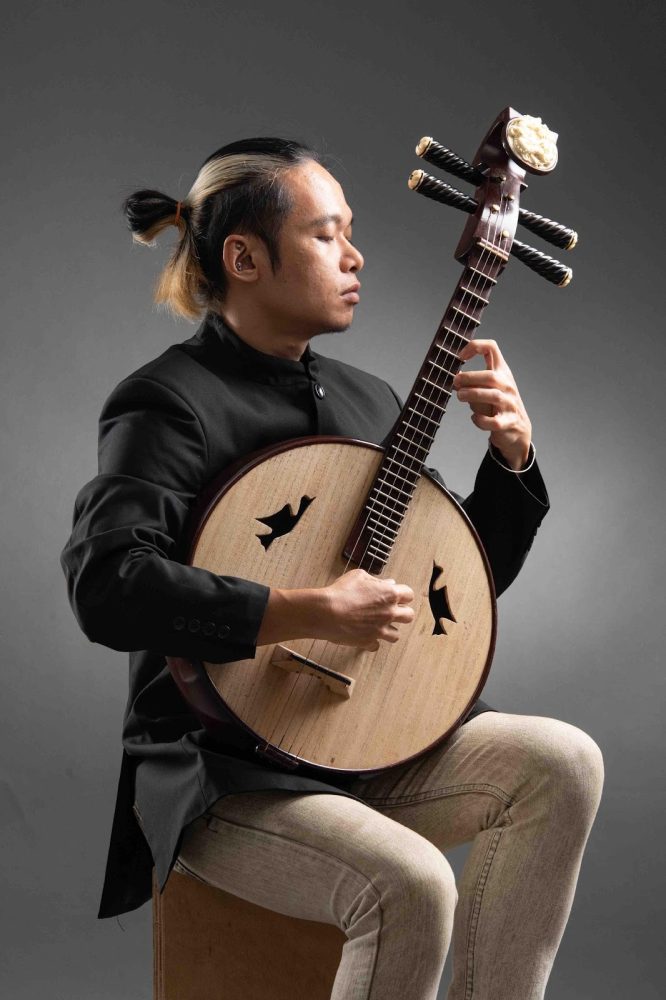 During his university years in Taiwan, he got intrigued by the sound of the ruan and henceforth picked up the instrument, making it his first self-taught instrument, followed by the san xian.
HowZ returned to Malaysia in 2013 and has since been an active member in the performing arts industry and education, involving himself in creative work with HANDS Percussion, The Actor's Studio, Asia Musical Productions, Souls Impact and Masakini Theatre Company. HowZ is also a familiar face on the stage of various Chinese orchestra concerts, as well as Cantonese opera performances. His degree in Food Science uptapped.
Isaac Marvin (Trumpet)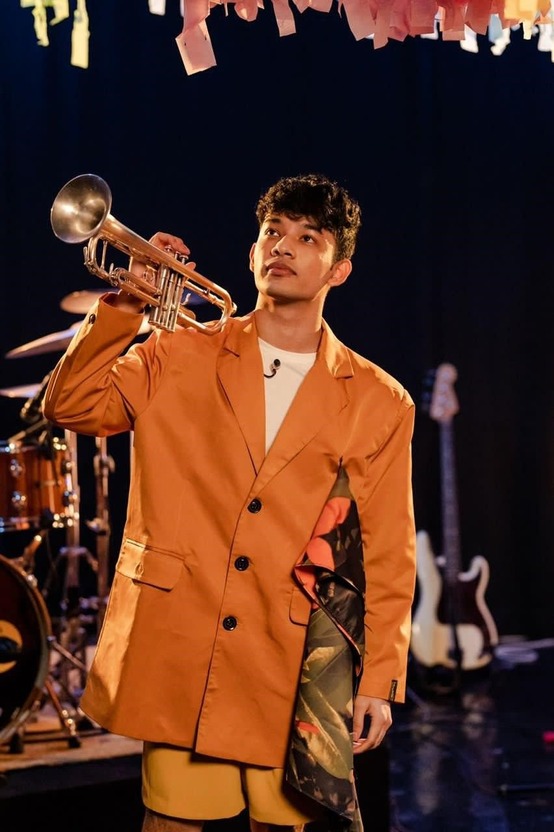 Isaac is a trumpeter based in Kuala Lumpur and is currently doing his degree in Music Performance at ASWARA. He plays various genres: Jazz, Latin, RnB, Soul and Pop, and since 2021 has played at many events at different places such as weddings, private functions in hotels, pubs and bars.
He also have experience playing in different setups such as big bands, trios, quartets and quintets.  On top of it all, he also gives private teaching classes in guitar and drums as well as serving as a music coordinator in church. 
HANDS Percussion (Percussion)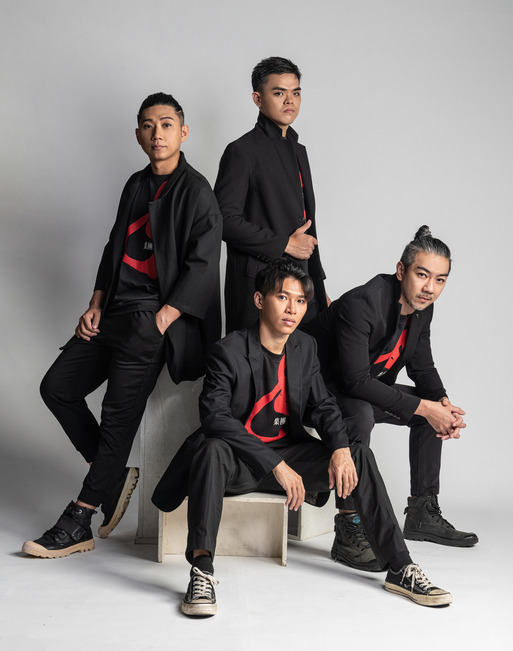 HANDS Percussion (HANDS) is the first and only, fully professional, self-funded, percussion group in Malaysia, and is now a household name. They have been in the performing arts scene for 22 years now. 
Starting out with the traditional '24 Festive Drums' as the focus of their shows, the group's repertoire now is a clear testament to their drive and artistry. The gamelan, djembe, kompang, gendang, timpani, marimba, dance, stylised movement and many more are elements often seen in their productions. Productions often include collaboration with local and international artists. 
They now have nearly 30 productions to their name gaining a solid reputation for their trend setting creativity. They have also made an impression in the corporate and business world, playing at world business events like the World Economic Forum in Davos, Switzerland (23 January 2015 at Malaysia Night) as well as at international art festivals around the world in France, Belgium, Greece, Bali, China, Taiwan etc.  
Today, HANDS has four (4) full-time performers, twenty-one (21) part-time performers and five (5) trainee performers. The performers are divided into two (2) performing groups – the core members, HANDS 1; and HANDS 2 which was formed in 2005. In 2007 a HANDS Gamelan Group was introduced when a custom-made gamelan set wasacquired from Bali.