Summer is here and Ezaki Glico is celebrating by launching Pocky Summer Paradise in the Philippines and Thailand. This limited edition biscuit stick is coated with peach, lychee and elderflower flavoured cream.
The choice of elderflower is interesting as the lightly sweet nuance adds a new dimension to the flavour profile. Elderflower usually blooms in late spring and summer.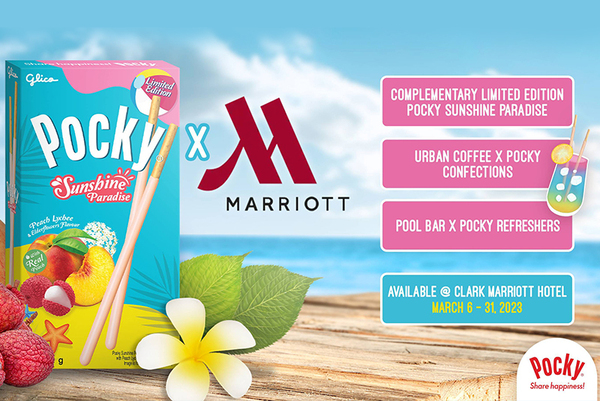 In the Philippines, Glico Philippines had a special collaboration with Clark Marriott Hotel to let consumers enjoy the true taste of summer.