Ayam Brand Singapore has released a series of new products including the new Ayam Brand Sardines in Mala Sauce. The new sardine is the perfect combination of savoury sardines topped off with a unique spicy mala flavour.

The brand, known for its processed seafood, has also unveiled its latest Ayam Brand Pulled Chicken as the answer to a delicious and satisfying meal. Ayam Brand Pulled Chicken is available in Hot Chilli and Mayonnaise.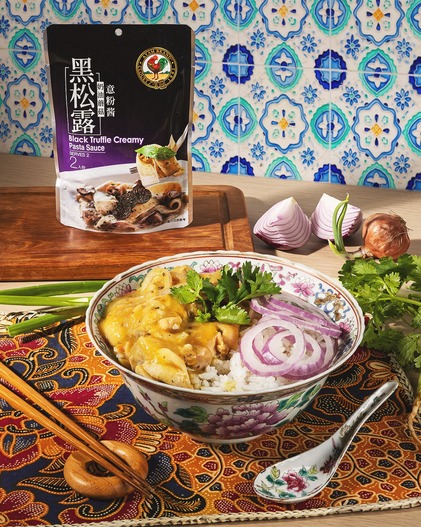 In addition to mala sardines and pulled chicken, Ayam Brand has recently introduced its pasta sauce range featuring unique flavours – Black Truffle Creamy Pasta Sauce (120g), Crab Creamy Tomato Pasta Sauce (120g), Salmon Creamy Pasta Sauce (120g) and Vongole Pasta Sauce (120g).
What we are seeing here is Ayam Brand is looking at capturing more meal occasions by offering different sources of protein such chicken and having pasta sauces for convenient cooking. The objective is to offer a wide varieties of products to help consumers prepare their meals more easily.