Singapore-based Ha Li Fa Pte Ltd, the producer of fish balls, fish cakes, meatballs, surimi products, and chicken sausages under the name BoBo, showcased its Eat Plant Love (EPL) at FHA-Food & Beverage 2023 in Singapore.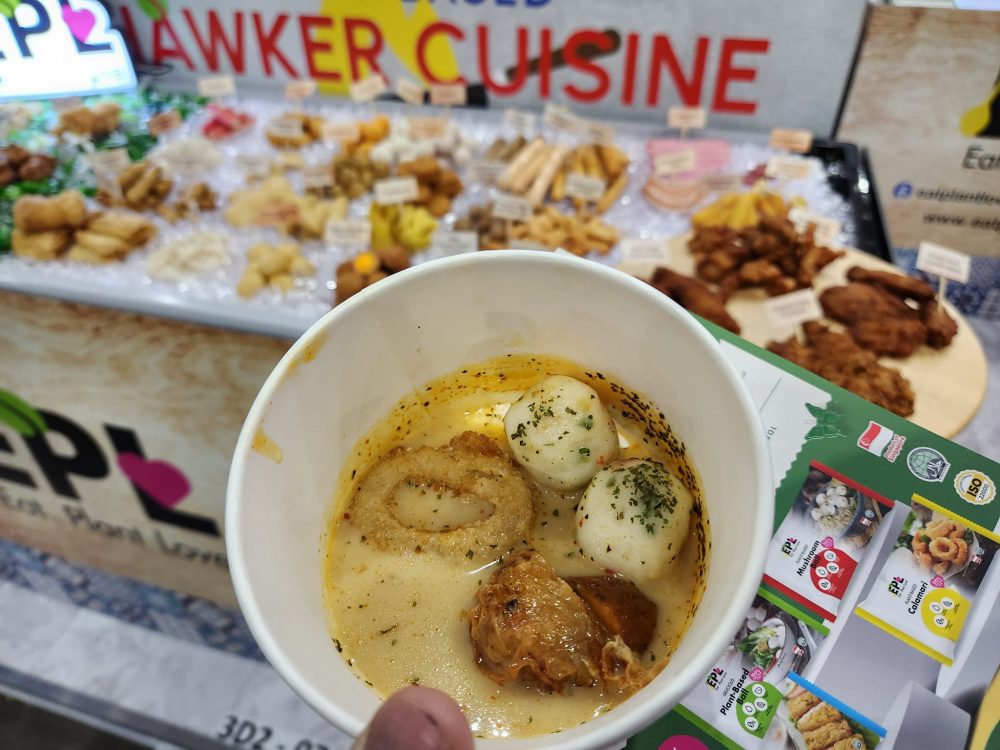 At the event, the company promoted its EPL plant-based ingredients as ideal for the hawker setting including for steamboat (luk luk). In fact, LiXin Teochew Fishball Noodles in Singapore, famous for its fishball noodles, is serving EPL's Taupok, Ngoh Hiang and Vegetable Ball at its stalls across the island nation.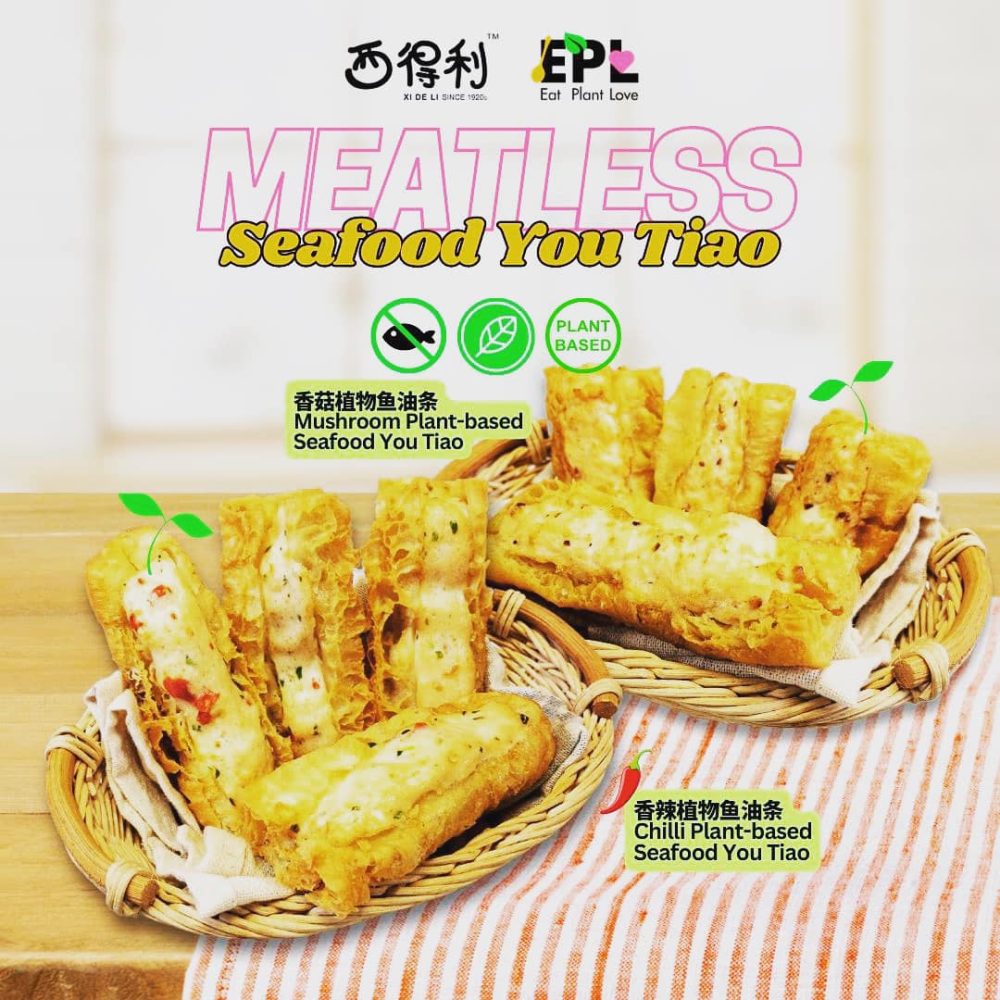 In Singapore, Xi De Li has partnered with EPL to launch its first plant based seafood youtiao – Chili Plant-Based Seafood You Tiao and Mushroom Plant-Based Seafood You Tiao.
EPL's booth at FHA 2023 demonstrates the versatility of its plant-based range for hawker stalls. Penetrating into the hawker scene will be the ultimate challenge for plant-based food providers. Companies do need to ensure the taste as well as the price of its plant-based range remains competitive in the hawker setting.