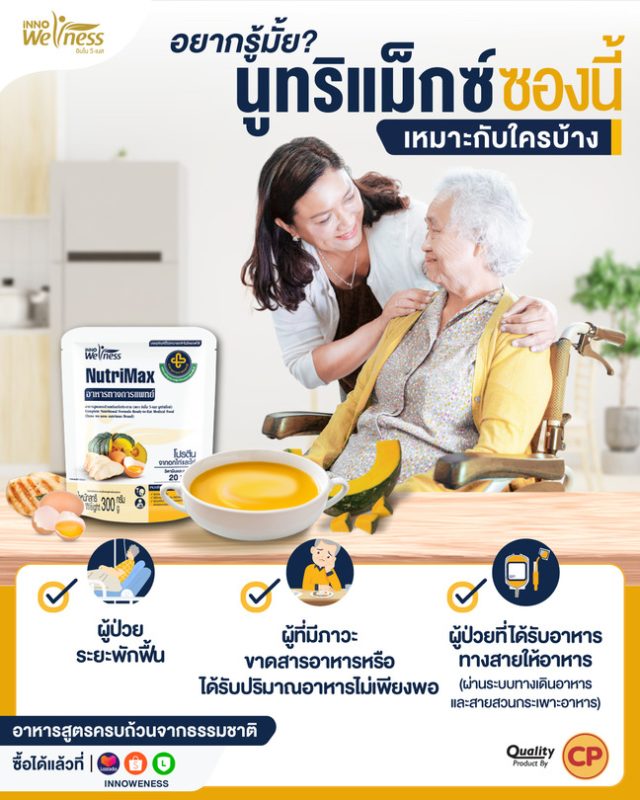 Innoweness by CP Foods has recently unveiled NutriMax as a complete nutritional formula ready-to-eat medical food targeting the elderly and those recovering from surgery.
NutriMax is formulated with healthy ingredients such as pumpkin, chicken breast, eggs and rice bran oil to provide high protein and 20 vitamins and minerals.
NutriMax is easy to consume. Just tear, warm and pour into a bowl. One sachet has energy equivalent of 279kcal.