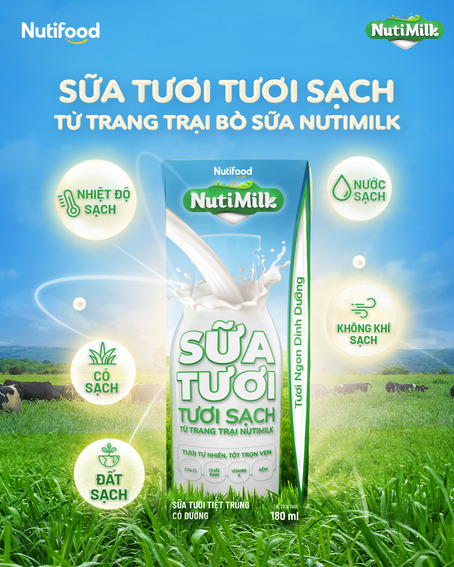 Vietnam's Nutifood has launched NutiMilk Sweetened UHT Fresh Milk in a new packaging that highlights the quality of its dairy farm. The cows are raised in NutiMilk dairy farm in Gia Lai Green Plateau, which is home to more than 10,000 dairy cows and calves.
The farm meets the five "CLEAN" standards —clean air, clean soil, clean water, clean grass, and a clean temperature.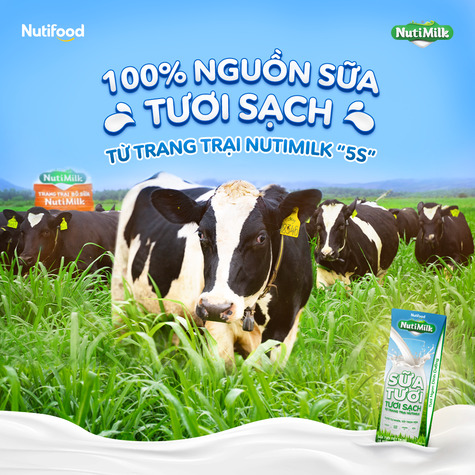 The farm has become the point of differentiation, elevating the importance of organic and animal welfare claims as well as farm management practices. Dairy brands will also be actively communicating quality through transparency such as organising virtual or physical farm visits.