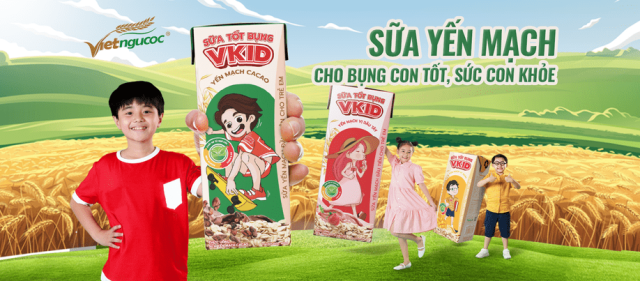 Thanh An has launched Vkid, the first nutritional oat drink for children in Vietnam with delicious flavors from Oats and Cacao, Strawberry and Mango. The drink is rich in natural fiber from cereals to improve the digestive system. The drink is also said to have high levels of beta glucan to improve immunity.
Vkid is not a plant-based drink because it contains whole milk powder and skim milk powder.
The drink can be consumed on its own or use as an ingredient to make desserts and ice cream. It is available in 180ml and 110ml.
Vietnamese food and drink brands are increasingly focusing on innovating with functional healthy beverages for children. Oat drink will be attracting a lot of attention, thanks to consumer interest in oat milk.