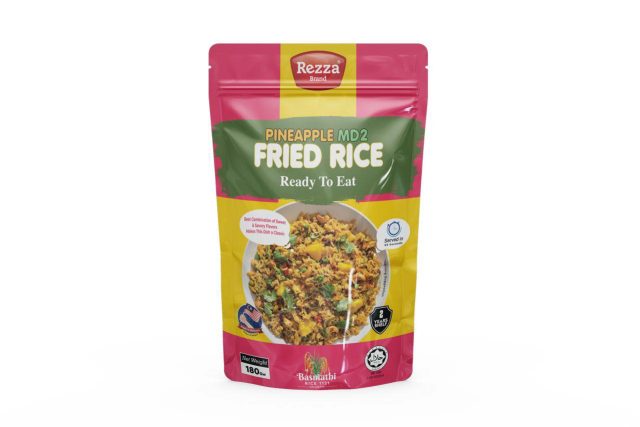 Rezza, known for its instant food and ready-to-eat products in Malaysia, has launched an innovative ready-to-eat Pineapple Fried Rice with MD2 pineapples. MD2 pineapple is high in quality and is sweetest among other regular varieties of pineapple.
Pineapple fried rice originated in Thailand but has become a favorite among people of all cultures. The combination of sweet and savory flavors makes this dish a classic.
Rezza Pineapple MD2 Fried Rice is made with basmati rice 1121 and has a shelf life of 2 years.