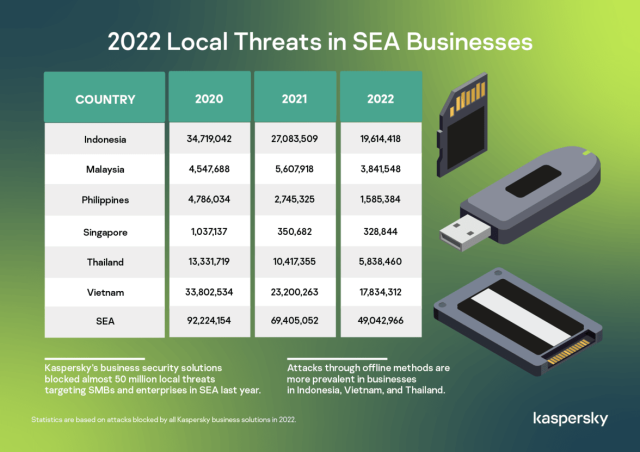 17 May 2023 – Fresh data from global cybersecurity company Kaspersky shows a total of 49,042,966 local threats were blocked by Kaspersky business solutions from infecting companies here last year.
These types of attacks were more prevalent in businesses in Indonesia (19,614,418 incidents), Vietnam (17,834,312), and Thailand (5,838,460).
A total of 3,841,548 local threats eyeing business in Malaysia were prevented by Kaspersky, 1,585,384 in the Philippines, and 328,844 in Singapore.
These statistics represent the malicious programs found directly on users' computers or removable media connected to them (flash drives, camera memory cards, phones, external hard drives), or which initially made their way onto the computer in non-open form (for example, programs in complex installers, encrypted files, etc.).
While local threats against SEA businesses are higher compared with the number of online attacks monitored and blocked by Kaspersky last year, a steady dip is also observed on a year-on-year basis.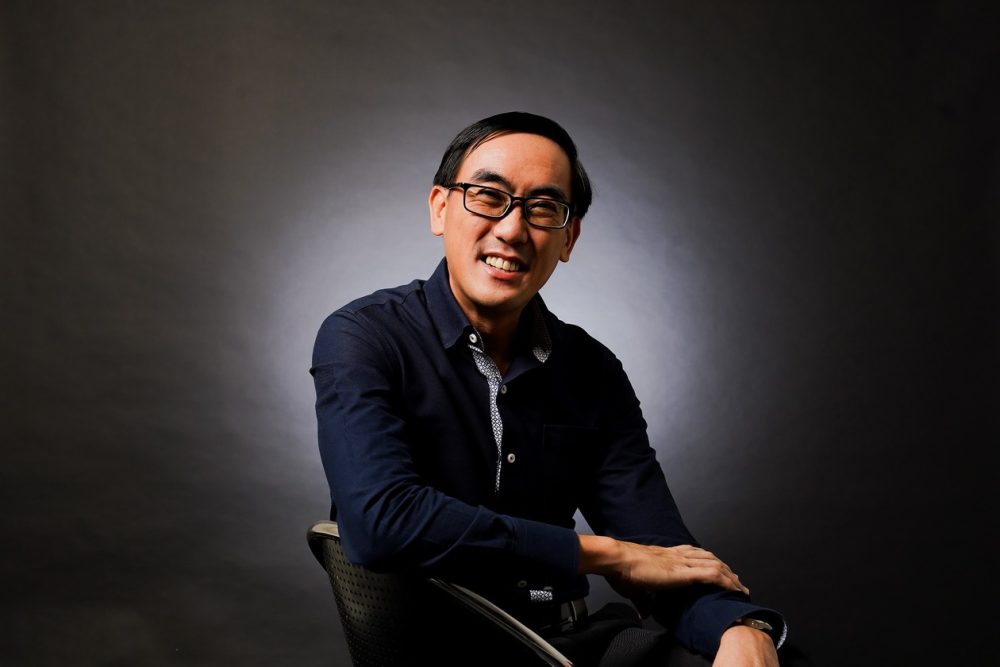 "The peak of the pandemic in 2020 saw 92M local infections prevented by Kaspersky. It dipped in 2021 with 69M incidents and further down last year with 49M, almost just half of 2020's total number. Despite the downward trend, businesses should still be on guard because weaponized USBs and removable drives can still be an effective source of malware that can compromise your networks, servers, and even hardware," warns Yeo Siang Tiong, General Manager for Southeast Asia at Kaspersky.
Protection against offline attacks not only requires an antivirus solution capable of treating infected objects but also a firewall, anti-rootkit functionality and control over removable devices.
In case a rogue USB or removable drive infects your systems, Kaspersky experts suggest businesses to have a comprehensive defensive concept that equips, informs and guides your team in their fight against the most sophisticated and targeted cyberattacks like Kaspersky Extended Detection and Response (XDR) platform.
More information about this new platform at go.kaspersky.com/expert. Kaspersky in Southeast Asia also has launched a Buy 1 Free 1 promo. Businesses can now enjoy two years of enterprise-grade endpoint protection for the price of 1 with Kaspersky Endpoint Security for Business or Cloud or Kaspersky Endpoint Detection and Response Optimum, with 24×7 phone support. Interested customers can reach out to [email protected].