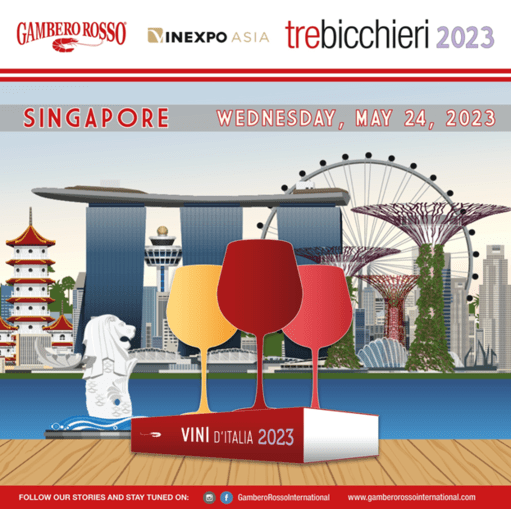 Exquisite showcase of Tre Bicchieri-awarded wines from some of the finest and emerging wineries of Italy

Distinguished local Italian restaurants honoured at the Top Italian Restaurant Awards ceremony
Singapore, 24 May 2023  –  The Gambero Rosso Tre Bicchieri World Tour 2023 made its debut in Singapore today at the Marina Bay Sands Expo and Convention Centre via a strategic partnership with Vinexpo Asia 2023.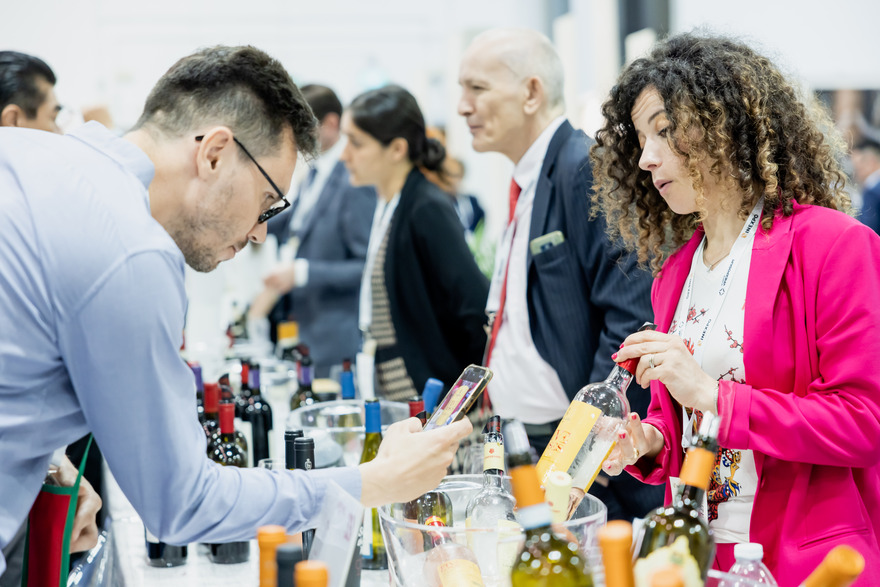 This year, nearly 50 of Italy's renowned and emerging wineries & wine estates showed their finest collections that bear the illustrious Tre Bicchieri mark to visitors. The highly coveted Tre Bicchieri or 'three glasses' recognition is an eminent hallmark at the Gambero Rosso Tre Bicchieri World Tour 2023 – regarded to be the worldwide-accepted benchmark award and an indisputable symbol of excellence in quality in the world of Italian wines. The Tre Bicchieri distinction is also exceptionally esteemed as the criteria for access into some of the most eminent wine monopolies on the globe.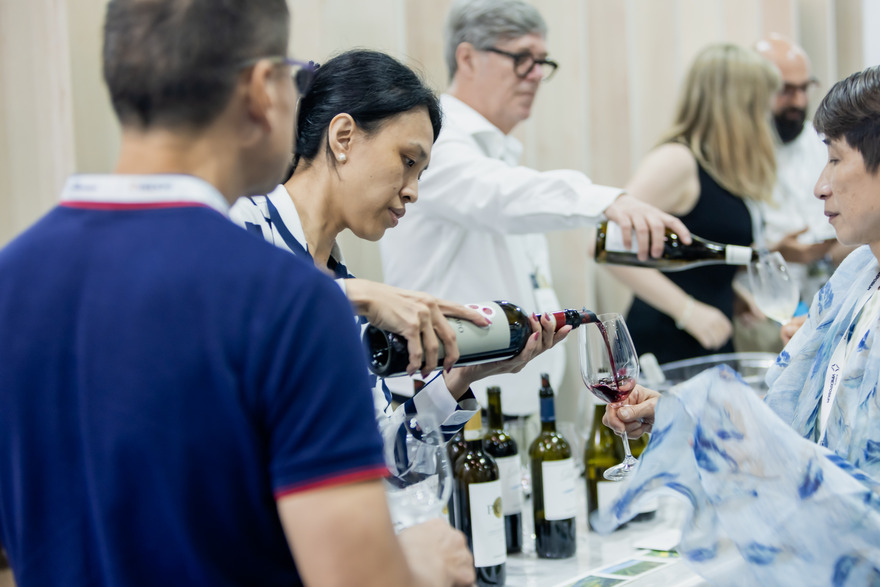 The show positions itself to be an important yearly international event on the calendar of the wine fraternity, trade, and wine-lovers in Singapore that showcases an exquisite collection of fine wines for years to come. With a distinctively long history in wine-making spanning across many centuries, Italy holds an impeccable international reputation for producing wines highly regarded by wine connoisseurs. 
Top Italian Restaurant Awards
The show also hosted the highly anticipated Top Italian Restaurants Awards ceremony to celebrate the best of authentic Italian flavours and culinary brilliance outside of Italy.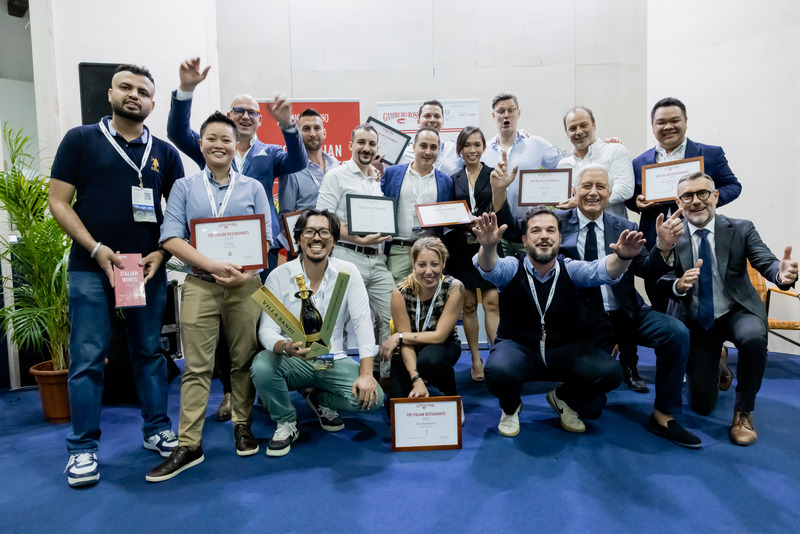 A total of 11 local Italian F&B establishments – ranging from restaurants, bistros & trattorias, and wine bars; were honoured this year. These establishments will be listed in the fifth edition of the Gambero Rosso Top Italian Restaurants guide book:
Restaurants
1.     Buona Terra                         Three Forks award
2.     ART di Daniele Sperindio       Three Forks award
3.     Braci                                     Two Forks award
4.     Bar & Billiard Room             One Fork award
5.     Guccio                                One Fork award
6.     Solo                                      One Fork award
7.     Ristorante da Valentino     One Fork award
8.     Etna Restaurant                  One Fork award 
Bistros & Trattorias
1.     Amò                                    Two Slices award
2.     Cicheti                                 One Slice award 
Wine Bars
1.     Garibaldi                             Three Bottles award 
After the show in Singapore, the Gambero Rosso Tre Bicchieri World Tour 2023 will continue to travel to various cities in countries such as Canada, Japan, and China to present Italy's finest wines.