Thailand's Kanokwan Food Products has launched Asian Selected Series at THAIFEX Anuga Asia 2023. The new range brings the best of Asian sauces to Thai consumers. The Asian Selected Series sauces include the following: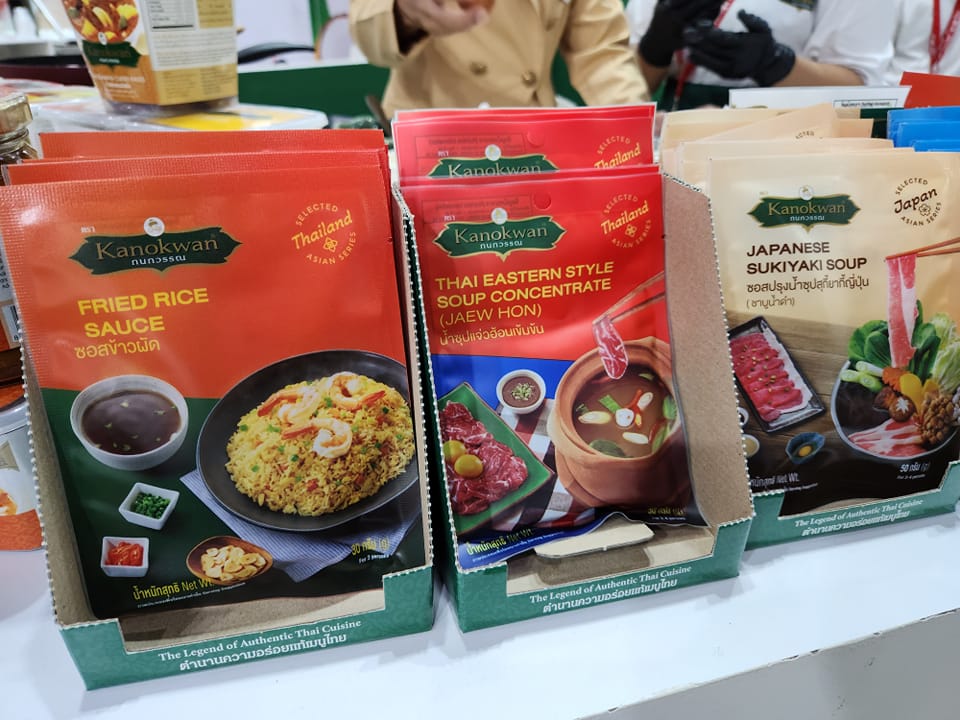 Japanese Sukiyaki Soup – Japan
Stir Fry Curry Sauce  – Singapore
Chinese Five-Spice Stew Sauce (Pa-Lo) – China
Fried Rice Sauce – Thailand
Thai Eastern Style Soup Concentrate (Jaew Hon) – Thailand
Kanokwan's Thai sauces have export potential, while its Asian series from Japan, Singapore and China are largely catering to Thai domestic consumers.