At THAIFEX Anuga Asia 2023, Chiang Mai-based Happy Noodles (Greenature Grains and Noodle Co., Ltd.) exhibited its latest High Protein Ramen and other rice-based ramen products, which are fat free, additive free and gluten free.
The gluten-free ramen made with rice by Greenature Grains and Noodle has been name as one of the THAIFEX – Anuga tasteInnovation Show finalists.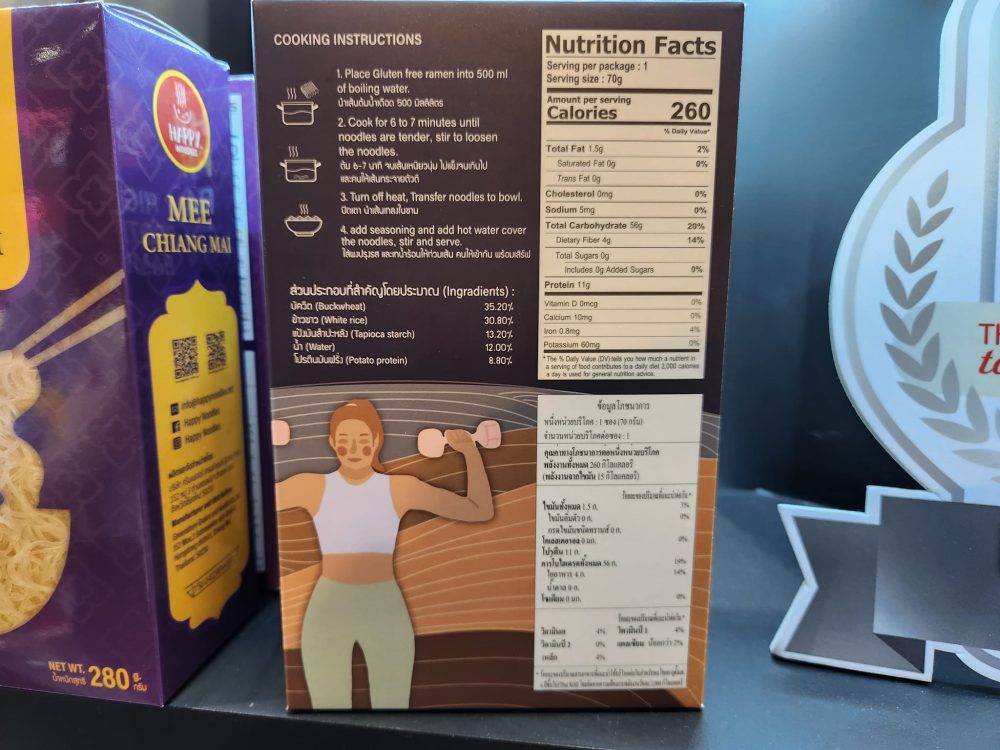 The Happy Noodles High Protein Ramen contains 15% protein and is fortified with BCAA to support the needs of consumers who workout and exercise. The ingredients of Happy Noodles High Protein Ramen are buckwheat (35.2%), white rice (30.8%), tapioca starch (13.2%), water (12%) and potato protein (8.8%).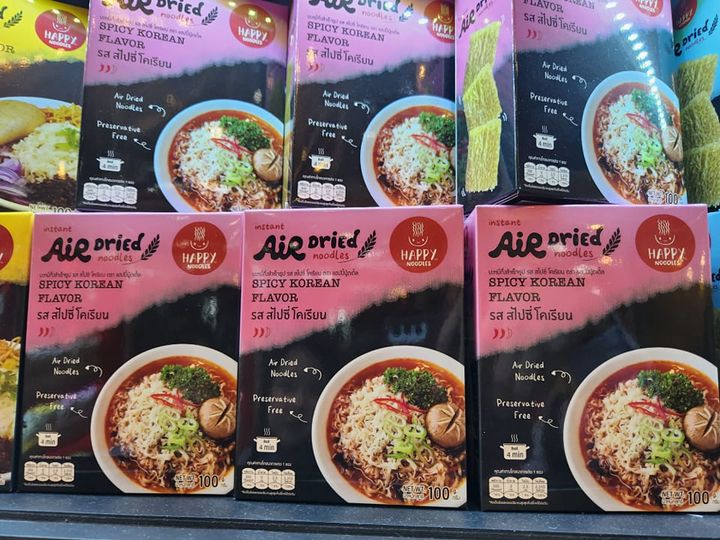 Other products from Happy Noodles include gluten-free Khao Soi flavour ramen with air dried noodles free from preservatives and Brown Rice Ramen with air dried noodles in beef and chicken flavours. The company also has instant air dried noodles in spicy Korean flavour.