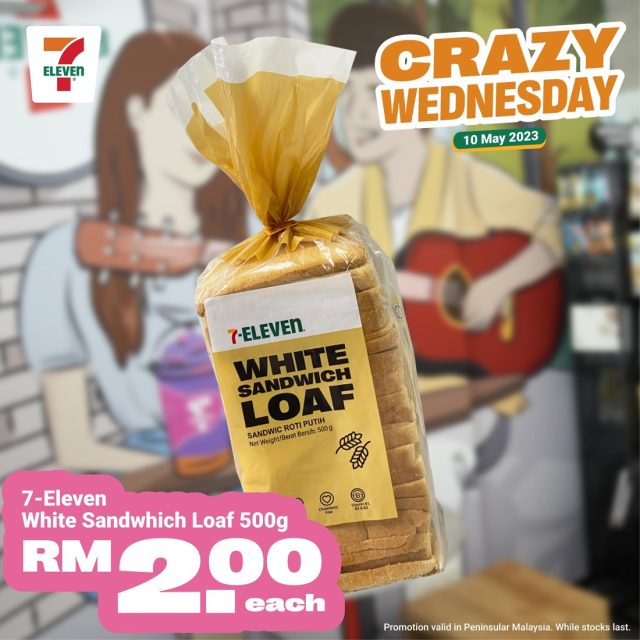 7-Eleven Malaysia has launched a series of private label products as it strives to achieve higher margins. White sandwich loaf is the latest 7-Eleven private label product appearing in the country's biggest convenience store. The bread is made by Fuji Bakery Supplies (M) Sdn Bhd.
The 500g 7-Eleven White Sandwich Loaf is priced at RM 3.80 (RM 0.76/100g), whereas the Gardenia Orignal Classic Jumbo (600g) by market leader Gardenia is selling at RM 4.30 (RM 0.72/100g). Gardenia's Orignal Classic Jumbo has a high price tag but offers more volume, which may not be noticeable by unassuming consumers.
Apart from white sandwich loaf, 7-Eleven has other private label products such as baked multigrain rice cracker, senbei rice cracker, potato chips, 3-in-1 instant coffee and bird's nest drink.
In the 7-Eleven Malaysia 2022 annual report, the retailer describes its mission of growing its private label offerings to tap the "emerging group of modern, brand agnostic consumer, where the focus solely on brand per-se is gradually vanishing in favour of a focus on the product itself and its attributes."
7-Eleven works with local SMEs to innovate its growing range of private labels or own-brand products.