Bentoree, the maker of ready-to-eat nourishing soup in Malaysia, has launched new herbal drinks at Tastefully Expo Malaysia in Sunway Pyramid in June 2023. The herbal drink in a 385ml cup can be consumed directly by removing the lid.
Bentoree Herbal Tea is available in Ginseng Chrysanthemum, Detox & Heat Relief and Luo Han Guo & Cane.
Luo Han Guo & Cane: water, sugar, cane (2%), luo han guo (1%), flavours and sucralose
Detox & Heat Relief: water, jaggery powder, bu zha bu, bai ying, long kui, da qing ye, yu xing cao, jiu bi ying, gan cao, ya jiao pi, diao feng gen, pei lan ye, ze lan ye, pi pa ye and xiang ru cao.
Ginseng Chrysanthemum: water, sugar, chrysanthemum (0.6%), ginseng root (0.3%), gardenia jasminoides and sucralose.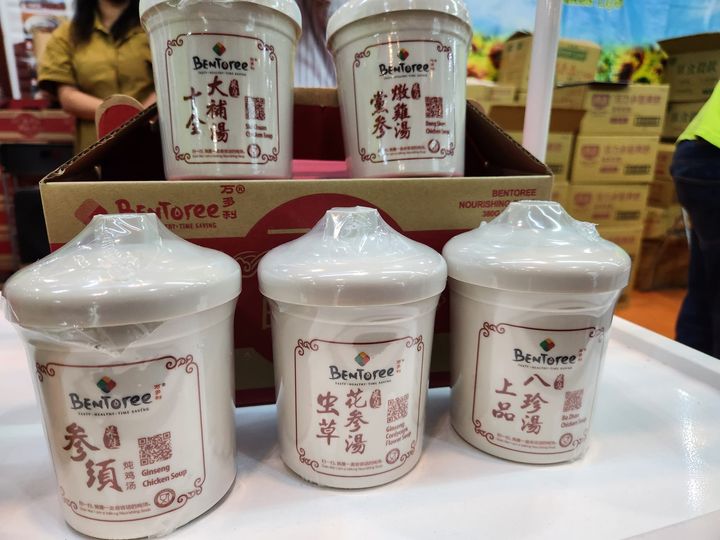 Apart from the herbal drinks, Bentoree is also showcasing ready-to-drink three new nourishing soup comprising Ginseng Chicken Soup, Shi Chuan Chicken Soup and Dang Shen Chicken Soup. These nourishing soup ticks the boxes when it comes to taste and convenience.
Modern consumers look for convenience and taste. Herbal soup is popular among Chinese consumers but it is troublesome to prepare at home. Soup packs are available but consumers often need to boil the soup together with meat. Ready-to-drink herbal soup is therefore the solution. Bentoree soup can be stored at room temperature.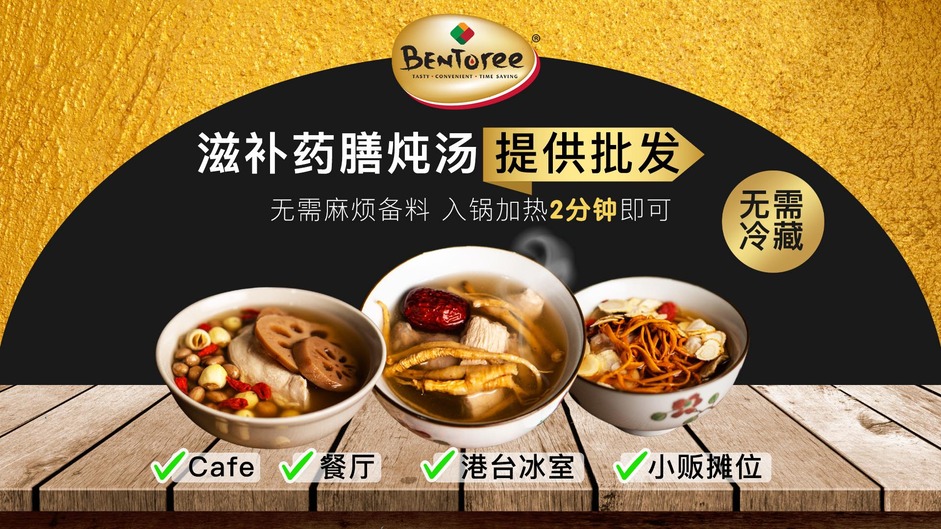 Bentoree is also promoting its ready-to-drink soup among restaurants, which is a testiment to Bentoree's strong faith in the quality and taste of its soup.