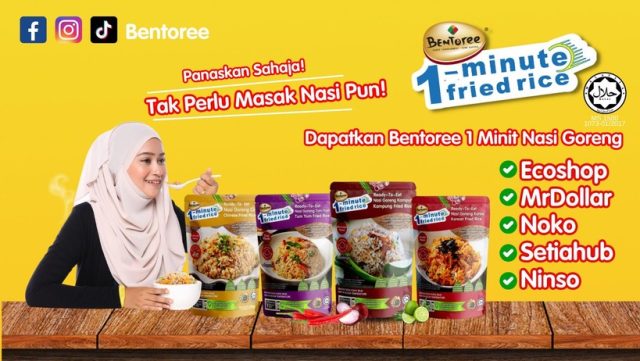 Malaysia-based Bentoree has launched its latest one-minute fried rice and is ready-to-eat in various flavours. Bentoree is known for its nourishing soup, non-meat meals in bowl, herbal tea and RTD coffee.
Now you can enjoy Chinese Fried Rice, Tom Yum Fried Rice, Kampung Fried Rice and Korean Fried Rice anywhere and anytime.
Bentoree one-minute meals are available at Noko, Setiahub, Ninso, Mr Dollar and Ecoshop.
Buy other Bentoree's products on Lazada.